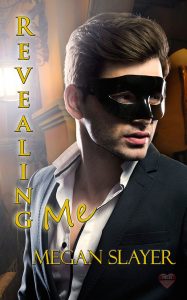 Can a one-night stand lead to the love of a lifetime?
Kenley Kissinger knew from the moment he met Peter, he'd never be the same. The white hot memories of their fling imprinted themselves on his mind. He can't get over the handsome blond man. But since their night together, he hasn't heard from Peter. Do they have a future or should he quit while he's ahead?
Peter Barnes hasn't forgotten Kenley, but he's got a few secrets he's not ready to spill. With the help of a masquerade ball thrown for the neighborhood and one nosy neighbor, he's out to get his man. Once the masks are off, he's ready to bare his soul. Will Peter be able to convince Kenley to give him a second try or is this pairing destined to be just a fling?
EXCERPT:
He watched the dancers and leaned on the brick mailbox structure. A man with blond hair and a tailored suit danced along to the music. The black masquerade mask covered his eyes and forehead, but the rest of his face was up for viewing. When he smiled, a dimple deepened on his right cheek.  Did he have scruff? Too hard to tell from so far away. He admired the build of the man's body, strong like a bodybuilder…wider in the shoulders and narrow around the waist with long legs. He sighed and bit back a grin. He liked men with long legs.
Peter had long legs and a dimple. He shivered. The memory of Peter's kiss lingered in Kenley's mind. He wanted to feel that desire again and wanted to be loved.
The man seemed to look in Kenley's direction. He smiled again and dipped his head once. Was he trying to catch Kenley's eye? His heart skipped a beat. He had to be crazy, but he could've sworn the man watching him was Peter.
Kenley gathered his courage. What would it hurt to talk to the man? If the guy was indeed Peter, he might be able to get some closure or there was the chance they could have a second night stand. He forced himself forward, but the rush of people kept him from getting anywhere. He shook his head and backed up. Maybe he'd go around the dancers. When he glanced over to where the blond guy had been dancing, the man wasn't there. He wandered around the throng of people, but the more he looked, the harder time he had finding the guy. Had the man disappeared? Just poof and gone?
His heart sank. He should've known even with a fancy mask and a nice suit, he wasn't going to attract a good-looking man and if the guy was truly Peter, then no wonder he'd gotten the hell out of there. Getting together again would end up being a disaster. Kenley groaned. His ex-boyfriend had been right—he needed to stop aiming so high and head home. Parties weren't his thing.
But what if the guy was Peter and he wanted a second go-round with Kenley? Would he push Peter away? Not a chance. He wanted the laughs and hot times they'd shared for that one night.
Available at:
All Romance Ebooks
MLR Books
Amazon
About the Author: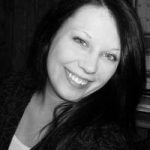 I've always dreamt of writing the stories in my head. Tall, dark, and handsome heroes are my favorites, as long as he has an independent woman keeping him in line.  I love playing with words and letting the characters run wild.
NASCAR, Ohio farmland, dirt racing, animals and second chance romance  all feature prominently in my books.  I also write under the pen name of Megan Slayer. I'm published with Total-E-Bound, Changeling Press, Liquid Silver Books, Shara Azod Publishing, Turquoise Morning Press, Decadent Publishing and The Wild Rose Press. Come join me for this fantastic journey!
You can learn more about Megan at her website.