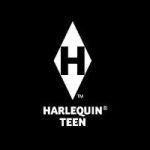 Two of the largest names in publishing have partnered to launch a new imprint aimed at YA readers. Harlequin TEEN will be releasing several ebook and paper books in 2016.
Here are details from the press release:
Seventeen, the largest monthly teen magazine, and Harlequin TEEN today announced a book publishing partnership that will debut in 2016. Under the agreement, the Harlequin TEEN imprint will publish four original Seventeen novels in hard cover and eBook formats. Seventeen Books from Harlequin Teen will focus on multi-dimensional and empowered fictional female characters and explore topics and situations that authentically reflect the challenges and joys of being a teenager today, just like Seventeen does in its print and digital editorial.
"Seventeen has always been a huge supporter of great fiction that speaks to our teenage readers," said Michelle Tan, editor in chief,Seventeen. "The magazine published early stories by incredible and wide-ranging authors like Sylvia Plath and Jennifer Weiner and has always celebrated books that resonate with each new generation of girls. We're excited to expand on this rich heritage by partnering with Harlequin TEEN, because they share our commitment to strong writing, showcasing complex and charismatic female characters, and exploring all aspects of what it means to be a teenager today. Our readers are going to love these books, relate to them and, hopefully, be inspired by them too."
"We are thrilled to be expanding our publishing partnership portfolio, and to join forces with Seventeen," said Craig Swinwood, Publisher and CEO of Harlequin Enterprises. "Harlequin TEEN and Seventeen have much in common—they are home to a global teen audience that returns month after month for meaningful reading experiences—and we believe the combination of our two brands will bring something new and unique to the young adult reading market."
Seventeen Books from Harlequin TEEN will be the first branded fiction novels for the magazine, which also produces branded guide books, tip books and nonfiction eBooks. Seventeen, the first magazine ever published for teens, remains the most widely read magazine for adolescent girls. The magazine reaches more than 12 million readers in print every month and millions more access content via the brand's website and social media platforms. In addition to its U.S. flagship, Seventeen publishes seven international print editions.
Harlequin has built upon its strength as a publisher of great reading entertainment for women by progressively expanding the range of its content to include young adult fiction, commercial literary fiction, nonfiction, as well as romance. Harlequin has had success releasing co-branded books with other organizations and currently publishes Cosmo Red Hot Reads from Harlequin ebooks in partnership with Cosmopolitan magazine; this will be the second time Harlequin has partnered with Hearst Magazines to deliver expanded magazine content to new audiences in new formats.
The Seventeen Books from Harlequin TEEN novels will feature co-branding, and will be available to readers wherever, whenever and however they want to shop.
About Seventeen
Seventeen (www.seventeen.com) is the largest monthly teen magazine, reaching more than 12 million readers in print every month. For almost 70 years, Seventeen has helped generations of girls navigate the tricky terrain of adolescence, giving them the confidence they need to become strong, self-assured young women. Never losing sight of the importance of delivering her world her way;Seventeen is a leader on the digital front with Seventeen.com–the largest teen magazine website, the Seventeen Shopping Insider app for her iPhone and Droid as well as with the monthly edition of the magazine on the iPad. Seventeen continues the conversation on social platforms, connecting with millions of girls via Facebook, Twitter, Instagram and Tumblr. In addition to its U.S. flagship,Seventeen publishes seven editions around the world. Seventeen is published by Hearst Magazines, a unit of Hearst Corporation, one of the nation's largest diversified media and information companies. With 21 titles in the U.S., Hearst is the leading publisher of monthly magazines in terms of total paid circulation (AAM 1H 2014) and reaches 80 million adults (Fall 2014 MRI gfk). FollowSeventeen on Twitter, Tumblr and Facebook.
About Harlequin
Harlequin (www.Harlequin.com) is one of the world's leading publishers of books for women, with titles issued worldwide in 34 languages and sold in 102 international markets. The company publishes more than 110 titles monthly and more than 1,300 authors from around the world. Harlequin is a division of HarperCollins Publishers, itself a subsidiary of News Corp and one of the largest English-language publishers in the world. Harlequin has offices in 18 countries, including offices in Toronto, New York and London. For more information, please visit Harlequin.com and Facebook.com/HarlequinBooks. Follow Harlequin on Twitter: @HarlequinBooks.
About HarperCollins
HarperCollins Publishers is the second largest consumer book publisher in the world, with operations in 19 countries. With nearly two hundred years of history and more than 65 unique imprints around the world, HarperCollins publishes approximately 10,000 new books every year, in over 30 languages, and has a print and digital catalog HarperCollinsof more than 200,000 titles. Writing across dozens of genres, HarperCollins authors include winners of the Nobel Prize, the Pulitzer Prize, the National Book Award, the Newbery and Caldecott Medals and the Man Booker Prize. HarperCollins, headquartered in New York, is a subsidiary of News Corp and can be visited online at corporate.HC.com.