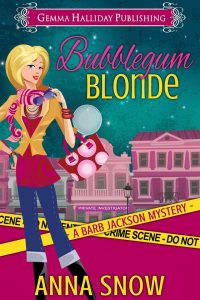 Today, Readers Entertainment welcomes cozy mystery author Anna Snow. Her latest release Bubble Gum Blonde sounds like a fun read:
Bubblegum Blonde Blurb:
"Expect the unexpected" has been Barb Jackson's motto ever since the day she became a private investigator. But when a blast from the past in the form of her cheating ex-boyfriend shows up in her office and begs her to help him clear his name in an ongoing murder investigation, she fears this time she might have bitten off more than she can chew. But as Barb reluctantly takes the case, she uncovers deadly secrets, and it becomes obvious someone is now out to get her. Suddenly Barb finds herself in a race against the clock to clear her ex's name and keep herself alive. And to make matters worse, hunky homicide detective Tyler Black is nipping at her heels—in more ways than one! If anyone can get to the bottom of this mystery, it's Barb…if she can keep herself alive.
Welcome tell us a bit about yourself. Where you're from, where you live? Do you have one of those day-jobs?
Hi! *Big wave*
Thanks for having me here today. Well, I live in the tiny town of Whitefield, Oklahoma with my husband and our two daughters and we have one pet, a Pitbull mix that we adopted from our local shelter.
I don't have one of those dreaded day job things, but before becoming a writer I worked as a receptionist in a surgical clinic, typed medical dictation, and I'm also a certified phlebotomist (just means I can draw blood, for those of you that don't know. J)
How long have you been writing?
I've been writing professionally for about eight years now.
Briefly describe your writing day.
A typical day of writing for me consists of taking the kids to school, running any errands that need taken care of then I plop down somewhere comfortable, usually the sofa, with a fluffy blanket, a cup of coffee, and my laptop and get to work. I try to do all of the writing that I can when the kids are at school and my husband is at work so that I can spend time with them when they're home.
Tell us about your latest release?
My latest release is a cozy mystery titled Bubblegum Blonde. This is my first attempt at a cozy mystery series, and I've loved every minute of it. My main character, Barb Jackson is a spunky private investigator who along with her best gals Mandy and Kelly, get into some sticky, hilarious situations while trying to break their client's cases. So far there are two short stories and one full length in the Barb Jackson Mysteries series.
Are your characters entirely fictitious or have you borrowed from real world people you know?
I try to keep my characters entirely fictitious.
Where did you get the idea from?
In the past I've written across almost every genre from western historical to paranormal, to modern day erotica and over time I'd become bored with what I was writing. I wanted to try something different and come up with a character that everyday women (and men) could relate to so I brainstormed a little and came up with Barb. She's your regular everyday woman just trying to make a name for herself in her chosen field. After Barb came together, the story sort of just wrote itself.
Would you share one detail from your current release with readers that they might not find in the book?
I'm not sure there is anything. I tried to make Barb an open book and not hide anything about her. Her flaws and all are detailed in the book. The only thing that I can think of that readers might not grasp on to right away is that where men flirting with, or being interested in her are concerned, Barb is almost clueless. She's such a workaholic that she just doesn't realize when men are coming on to her.
Who has been the most difficult character for you to write? (Any of your books)
Detective Tyler Black from Bubblegum Blonde. I wanted him to be perfect but not unrealistic. I wanted Tyler to have flaws, too, like a real man would. Sometimes you read a book and the man is completely perfect without a single flaw. I know that's what fantasies are made of, but this is a humorous cozy mystery, not a fantasy and I wanted Tyler to be entirely relatable to both reader's male and female.
If you could be one of your characters for a day which character would it be? Why?
Barb. Hands down. She has such a fun, fast paced life and the cases she takes on are so funny and twisted. I'd be Barb any day. J
What are you working on now?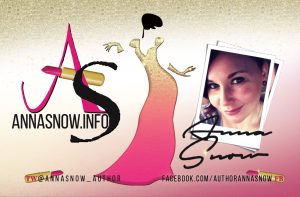 At the moment I'm working on a collaboration with the simply amazing bestselling author Gemma Halliday. She's asked me to co-author a book in her Hollywood Headlines Series. I'm writing the part of sassy Allie Quick, investigative reporter for the LA Informer tabloid.
I'm also working on the second full length book in the Barb Jackson series, Illegally Blonde. This time Barb's best friend Kelly is in a heap of trouble that even Barb might not be able to get her out of.
We all know how important it is for writers to read. Are there any particular authors that have influenced how you write and, if so, how have they influenced you?
Reading has always been a huge part of my life. I've always been the bookworm sitting in the corner with my book. After I had kids at a young age I kind of lost the time and desire to read. Then, about eight years ago I picked up a book by Kasey Michaels titled A Reckless Beauty. I loved the book and it rekindled my love of reading. Since then I've discovered wonderful authors such as Jackie Collins, Lynsay Sands, Hannah Howell, Stephanie Laurens, Gemma Halliday, Jana DeLeon, and Kresley Cole. Their books are so easy to get lost in and to me, that's what makes an excellent book.
If you could have dinner with any writer living or dead, who would it be and why?
Jackie Collins. No question about it. Jackie is a huge inspiration and I can only dream of having a fraction of the talent and confidence that she had.
Do you have a secret talent readers would be surprised by?
It's not really a secret, but I can play the trumpet. I played almost all through school and loved it. It's been a while since I've played so I'm pretty sure that right now I'd sounds like a dying hippo or something.
Your favorite go-to drink or food when the world goes crazy!
Coffee. Especially iced coffee. I recently discovered Joe Muggs Coffee Shop while in Books-A-Million a couple of weeks ago and now I'm sort of glad that the nearest Joe Muggs is an hour away or else I'd be there all day every day with a straw stuck directly in their coffee machine.
What is the one question you never get asked at interviews, but wish you did? Ask and answer it.
I get asked almost every question under the sun from, "What are you working on?" to "Boxers, briefs, thong, or commando?"
But over the last eight years that I've been writing and doing interviews I can't remember a single person asking what, besides writing, makes me happy.
The answer would be, a lot of things, especially the little things, like when I step out of the shower and my husband is standing there waiting to wrap me in a warm towel fresh from the dryer.
A cup of coffee, a fluffy blanket, and a good book.
Typing The End on a manuscript.
Spending a lazy movie day with my hubby and kids.
Hearing from my readers always puts a smile on my face.
Those are just a few of the small things that make me a happy girl.
Thanks again for having me here today. I had a great time!
About The Author: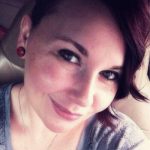 Anna is a self-described — Wife, mom, lipstick junkie, and author of cozy mystery, romance, and more!
Anna, thank you for joining us! Readers wanting to find out more about Anna and her books can follow these links:
Social Media Links:
Facebook
Twitter
Website
Email
You can purchase Bubble Gum Blonde at:
Print Copies
Amazon
Gemma Halliday Publishing
Nook
Kobo
iBooks
Smashwords