Don't miss J. Kenner (aka Julie Kenner) on 3/25@6pm EST! New York Times, and #1 International bestselling author of over seventy novels, novellas and short stories, JK is known for her award-winning and international bestselling erotic romances, JK writes in a variety of genres. She joins me to chat about her upcoming novel, Dirtiest Secret.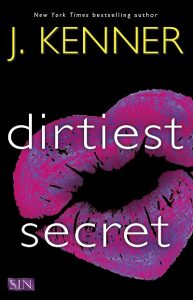 Book Blurb:
From the New York Times bestselling author of such "racy, sizzling Stark novels" (RT Book Reviews) as Release Me and Say My Name comes a Stark International Novel featuring provocative bad boy Dallas Sykes—the first in a new trilogy in the S.I.N. series.
It was wrong for us to be together, but it was even harder to be apart.
 
The memory of Dallas Sykes burns inside of me.
Everyone knows him as a notorious playboy, a man for whom women and money are no object. But to me, he's still the one man I desperately crave—yet the one I can never have.
Dallas knows me better than anyone else. We bear the same scars, the same darkness in our past. I thought I could move on by staying away, but now that we're drawn together once more, I can't fight the force of our attraction or the temptation to make him mine.
We've tried to maintain control, not letting ourselves give in to desire. And for so long we've told ourselves no—but now it's finally time to say yes.
Dirtiest Secret is intended for mature audiences.
Click on the book cover image above for info on J. Kenner (aka Julie Kenner)'s upcoming show!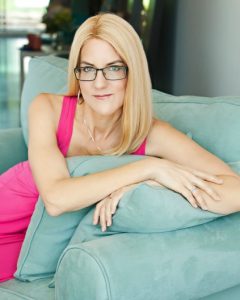 J. Kenner/Julie Kenner