For a bookworm and movie buff, there's nothing more exciting than seeing your favorite novel come to life on the big screen. There are things to appreciate both visually and in the text that can make adaptations the perfect movie experience. Check out this list of the most anticipated adaptations for 2016.
Allegiant by Veronica Roth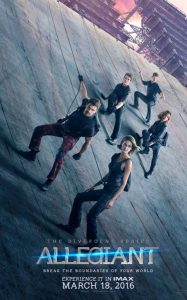 If you've been keeping up with the Divergent Series, it's likely you've been awaiting the release of this installment for some time. Allegiant is the third and final chapter in the adventures of Tris as she and Four are finally outside the fence and discover things they could never have imagined in thier dystopian world.
Miss Peregrine's Home for Peculiar Children by Ransom Riggs
This adaptation being created by none other than Tim Burton, is sure to be a hit as it brings to life the story of misfit children and their awesome powers.
Fantastic Beasts and Where to Find Them by J.K. Rowling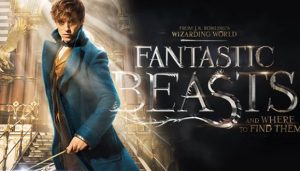 In all fairness, this adaptation is only loosely based on Rowling's beastly "textbook", but it is sure to thrill Potter fans both young and old. In this mystical adventure we meet Newt Scamander as he traipses through 1926 New York. If you need to catch up on your Potter watching before the release, check out Pristine Sales for all eight films.
Me Before You by JoJo Moyes
This best-selling novel tells the tale of a British woman who cares for an ailing banker. You will laugh and cry when this story takes to the screen this summer.
The BFG by Roald Dahl
Children of all ages are anxiously awaiting the summer release of this delightful childhood classic. The BFG tells the tale of Sophie and her Big Friendly Giant, who doesn't eat children.
Silence by Shûsaku Endô
This 1966 Japanese classic follows the journey of two Jesuit priests as they make their way through Japan during the time of terrible persecution of Christians. It should make an interesting film as well.
Inferno by Dan Brown
Tom Hanks is to reprise his role as Robert Langdon. Set in the heart of Italy, Langdon is pulled into a mystery centered on Dante's Inferno. It's a race against the clock while Langdon navigates riddles, secret passageways, and classic art in his effort to save the world.
Through the Looking Glass by Lewis Carroll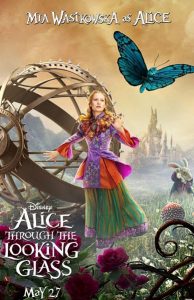 We couldn't do a novel to screen list without including the live cast sequel to Lewis Carroll's Alice in Wonderland. In this certain blockbuster, Alice finds herself once again in Wonderland as she is pulled through a mirror to be reunited with her friends and foes.
Novels have been adapted for live action story telling since the times of ancient Greece. Adaptation has definitely withstood the test of time and this year's crop of paperbacks-to-screen films are sure to satisfy.