This week on Book Lights, host Debra Parmley will be chatting with NYT and USA Today Bestselling author Sharon Hamilton and her narrator/storyteller J.D. Hart. Tuesday, June 21st at 8:30 eastern! Listen in to hear about Sharon's newest book, Band of Bachelors: Alex and to hear Sharon and JD talk about creating the audiobook!
Listen here Tue. night 8:30 eastern!
Band of Bachelors: Alex:
Genres:
SEAL Romance Military Romance Suspense Romance
Summary:
Adrenaline junkie and Navy SEAL Alex Kowicki is one of four bachelor SEALs trying to navigate his successful military career while achieving his goals as a first class connois- seur of beautiful women. He isn't ready to jump back into anything but his free falls, HA- LO drops or his missions overseas. He trusts his buddies to fix him up with another blind date that won't be as dangerous as his last ones.
But Sydney Robinson has other plans. A beach volleyball player who can spike better than most men, and block with explosive speed to defend her side of the net, she exe- cutes a series of events to include stalking the handsome SEAL all the way to Sonoma County wine country, and delivering his carcass to her bed. Having achieved her first goal, she sets about to become a pro AVP player.
When duty calls and Alex is pulled back to Iraq to complete a failed mission, neither ex- pects to find that the real danger is lurking very much close to home. But this fight might cost one of them their lives.
Sharon Hamilton is a NYT and USA/Today bestselling author most known for her SEAL Brotherhood series.
A lifelong organic gardener, Sharon lives with her husband in the Wine Country of Northern California, where most of her stories take place. When she's not writing, she's getting verra verra dirty in the mud, or wandering Farmer's Markets looking for new Heirloom varieties of vegetables and flowers.
For more about Sharon Hamilton visit www.authorsharonhamilton.com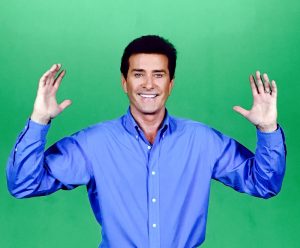 About J.D.:
J.D. is a versatile actor whom is well known for playing the slightly askew leading man. He is also known as the Pirate Storyteller. With over 70 audio book narrations to his credit, Hart's voice has been described as sexy, buttery, versatile and easy on the ears. Hart has acted in over 22 films and over 5,000 TV commercials including Chevrolet, Ford, Nissan, Hyundai, and Fifth Third Bank.
Hart began acting at the age of 16 when he first auditioned for his hometown theater group in Albemarle, N.C.'s The Uwharrie Players. He landed the roles of Rolf in "The Sound of Music: and Perchick in "Fiddler on the roof". A year later, Hart starred in his West Stanly high school production of "A Tribute to Elvis".
J.D. began his career in radio at WABZ in his hometown at the age of 18. He was the voice-over talent for many of the commercials that he produced. After being told that he couldn't play his own self-produced record at the station, Hart quit and headed to Nashville.
After moving to Nashville, J.D. became an MCA recording artist and a songwriter for Milene Music Group. Hart penned the theme song for NBC's "Man Of The People" starring James Garner. He was the vocal artist, writer/producer on several national jingle campaigns including the national, " Heartbeat Of America" for Chevrolet. He wrote, produced and performed a number of national jingles for Chevrolet. Hart was contracted to appear as a TV spokesperson for Chevrolet for five years.
Making the transition from TV to film, J.D. won his first starring role in the film, "Bell Witch The Movie", along side "Friday the 13th's, Betsy Palmer. Continuing with the horror genre', Hart's next film "Side Sho", won best picture at the Philly Horror Film Festival and was distributed by Lions Gate. J.D. co-starred in the crime drama thriller, "The Afflicted", in which he portrays an alcoholic TV evangelist, "The Cowboy Prophet". Hart won the best actor award for the short film, "A Little Christmas".
J.D. is an audible approved narrator and producer. Currently, he is the narrator/storyteller for New York Times and USA/Today bestselling author Sharon Hamilton. Hamilton and Hart have collaborated on twenty three of her romance novels.
Hart has just completed shooting a TV Pilot, "The Discarded". He portrays psychiatrist Dr. Morrell, helping patients cope with their mental disorders in a 1950's insane asylum, while dealing with his own inner demons.
For more about J.D. visit JDHart.net
and the host of Book Lights – Debra Parmley debraparmley.com
Book Lights – Shining a light on good books!