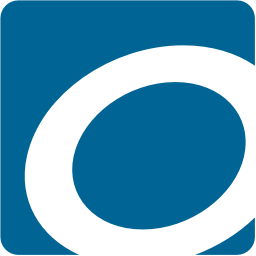 Overdrive – the digital book supplier to libraries has announced that kids are reading digitally in record numbers.
From Overdrive's Press Release:
A record number of K-12 students are reading digital books using the OverDrive digital platform for schools. In the 2015-2016 school year, approximately six million students had access to eBooks and audiobooks and the number of digital books borrowed in OverDrive-powered schools increased nearly 60 percent. More students are embracing digital books because digital technology has made reading more accessible. Through the use of OverDrive Read® and a catalog of over two million titles from more than 5,000 publishers, students are reading eBooks instantly in their browser, in class, at home, both online and offline with no software or downloads.
OverDrive will be available to discuss this trend at the ISTE Annual Conference in Denver, June 27-29 in booth 2737.
One of the most compelling drivers of the rapid growth in digital books in schools is OverDrive's growing selection of 2 million titles from over 5,000 publishers, easily accessible on any device, which ensures students get the right titles at the right time.  This past school year saw the addition of new best sellers such as Raymie Nightingale (Candlewick Press), and new Read-Alongs like 2016 Newbery Medal winner Last Stop on Market Street (Penguin Young Readers Group). OverDrive also has added hundreds of eBooks geared specifically to young readers, such as graphic novels, comics, many of which include Read-Along capability such as I Am Superman.
Teachers want digital books that will engage students and are easily accessible at any time and any place. The flexibility of using digital novel sets for assignments is also driving more reading in the classroom, specifically in ELA. The most frequently used digital novel sets from OverDrive's catalog for this past school year are:
To view the complete list visit the English & Language Arts Collection at OverDrive.com.
To enable students to easily discover books in the growing catalog, OverDrive is collaborating with DOGObooks – the largest website for kids and teens to safely discover, rate and review books.  Book reviews from DOGObooks on the OverDrive platform will help students explore the school's growing catalog and select books. As part of the agreement, DOGObooks.com now enables kids to find digital books through a "Borrow eBook" button. While reading book reviews on DOGObooks.com, students can now click on the button to find an eBook from their school or public library digital book catalog.