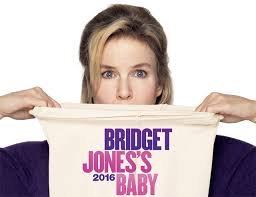 Bestselling author Helen Fielding of the Bridget Jones Diary series is slated to release a new book in the series just in time for the holidays – Bridget Jones's Baby. The first book was published in 1996 and became a bestselling book franchise published in 40 different countries.
The book will follow the release of the third Bridget Jones movie being production by Working Title Films and Universal Pictures, and scheduled to open in theaters in September, and will again feature Renee Zellweger in the title role.
The book will be released on October 11, 2016.
Fielding said: "At heart Bridget Jones is about the gap between how we all feel we're expected to be and how we actually are and – as Bridget discovers with her somewhat bumpy pregnancy – how we expect life to turn out and how it actually does. I'm excited to see Bridget's world on the big screen again, and delighted to be published by Jonathan Cape."