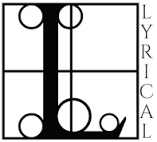 Associate Director of Social Media / Digital Sales, Alexandra Nicolajsen has announced that Kensington Publishing will be launching two new imprints to their publishing line-up, both of which will fall under their Lyrical Press eBook division.
Nicolajsen said in a press release; "When Kensington brought Lyrical into our community of imprints, we were excited to work with a new group of authors and expand our footprint in the digital publishing community. In a little over a year, we have acquired many compelling projects, and built new bestselling authors. The new Lyrical Shine and Underground imprints represent our commitment to diversifying the Lyrical list."
Contemporary romance books will fall under the Lyrical Shine Imprint, and Lyrical Underground will feature  horror, mystery and thriller titles.