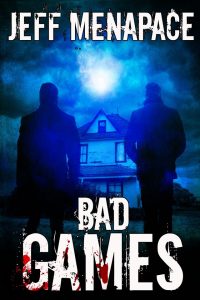 Tune in Tuesday August 16th at 8:30 EST when host Debra Parmley chats with bestselling author Jeff Menapace about his Bad Games Trilogy.
Listen here Tue. night 8:30 eastern!
Bad Games – A Dark Psychological Thriller (Bad Games Series Book 1) 
The #1 Kindle Bestseller, now optioned as a feature film! 
PARTICIPATION IS NOT AN OPTION … The Lambert Family is heading to Crescent Lake, a rural cabin community in western Pennsylvania, for an idyllic weekend getaway. Some fishing, some barbecue, some games… The Fanelli brothers are heading to Crescent Lake too. Some stalking, some kidnapping, some murder, definately some games… though not necessarily the type of games the Lamberts had in mind.
But it doesn't matter. The Lamberts are going to play whether they like it or not.
An intense psychological thriller, Bad Games has the dark, mind-bending terror of Cape Fear,combined with the fish-out-of-water dread and suspense of Deliverance.
So let award-winning author Jeff Menapace's bestselling thriller keep you up all night as it delves into the mystery of nature versus nurture when comprehending the evil in man, along with the will and determination an innocent family must summon to fight back against horrific odds.
BONUS! Includes the first chapter of the pulse-pounding sequel Vengeful Games.
#1 Kindle bestseller in Psychological Thrillers, Kidnapping Crime Fiction, and Suspense Horror.
______________________________________
Praise for Jeff Menapace and his award-winning fiction:
-Winner of the 2011 Red Adept Reviews Indie Award for Horror
"I find the author to be ridiculously talented."
–MichelleR, Red Adept Reviews
"Jeff Menapace is one of the rising stars of the horror thriller genre…he can scare the daylights out of the best of them."
– J. Chambers, Amazon Hall of Fame, Top 10 Reviewer
"This psychological thriller will keep you totally captivated and enthralled."
–Top Ten Psychological Thrillers

About Jeff: 
A native of the Philadelphia area, Jeff has published multiple works in both fiction and non-fiction. In 2011 he was the recipient of the Red Adept Reviews Indie Award for Horror.
Jeff's debut novel BAD GAMES was a #1 bestseller that spawned two acclaimed sequels, and now all three books in the trilogy have been optioned as feature films and are currently being translated for foreign audiences.
Free time for Jeff is spent watching horror movies, The Three Stooges, and mixed martial arts. He loves steak and more steak, thinks the original 1974 Texas Chainsaw Massacre is the greatest movie ever, wants to pet a lion some day, and hates spiders.
He currently lives in Pennsylvania with his wife Kelly and their cats Sammy and Bear.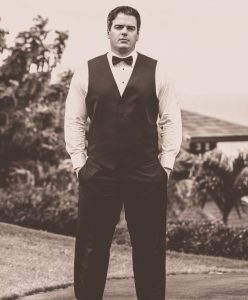 Book Lights – Shining a light on good books!