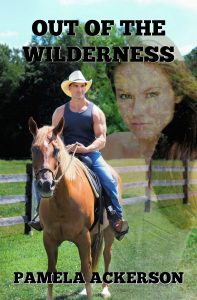 Tune in Tuesday October 18th when host Debra Parmley chats with romance author Pamela Ackerson about the Wilderness series and her newest book, Out of the Wilderness.
Listen here Tue. night 8:30 eastern!
About Out of the Wilderness:
She's stubborn. She's feisty. She's determined. She's a walking disaster…
A marvelous and fantastic journey, enjoy little known history crafted with original, brilliant unforgettable moments, unforgettable characters, and an unforgettable adventure that will keep you shaking your head.
Karen Standing Deer's daughter, Jennifer, knows exactly what she wants–to fall in love and marry a Native American just like her father and brother. Everyone else is immediately dismissed. Her friends and family keep telling her, the one you want could be right in front of her face.
Unfortunately, like watching a bolt of lightning hit the ground, there's nothing that can be done about it. She has the uncanny knack of choosing the wrong men, every time.
Traveling to the past, with the belief that her one true love can't be found this side of the millennium, she refuses to learn that she doesn't have to go back to the past to find the one–she just needs to go back to the past to find her path.
About Pamela:
Pamela Ackerson's storytelling all began with her younger brother, creating wonderful children's stories on vacation trips to keep him occupied. Later, she started writing poems and short stories as a teen.
Born and raised in Newport, RI where history is a way of life, Pam now lives on the Space Coast of Florida where you're encouraged to reach for the stars. She's just a hop, skip, and jump from Orlando and Disney World, where imagination and fantasy abounds. She has three children, all girls, three grandchildren, and a wonderful husband who puts up with her writer quirksPam may have majored in child psychology with a minor in English, but her distinguished choice of careers never made fruition. Instead, life led her to working in restaurants, interior decorating, owning an advertising business, content editor for a publishing house, teaching and owning a ballroom dance studio, and real estate investments. She is a practicing herbalist and has been involved in the use of natural treatment with raw herbs for over thirty years. As her day job, she currently works as the V.P. of Marketing and Advertising for the book review magazine, Affaire de Coeur.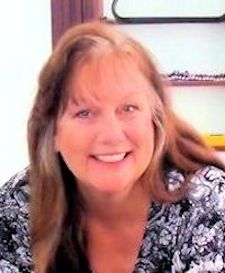 For more about Pamela visit:
Amazon author website: http://www.amazon.com/Pamela-Ackerson/e/B00QY1ARI4
Website:  http://www.pamelaackerson.com
Facebook: https://www.facebook.com/pam.ackerson.7
Twitter: @pamackerson
Email: Pam@PamelaAckerson.com
and for more about host Debra Parmley visit www.debraparmley.com
Book Lights – shining a light on good books!