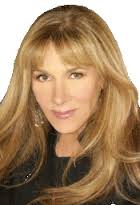 Actor Chad Michael Murray and bestselling author Heather Graham have partnered to write a romance novel. The actor has appeared in One Tree Hill, Freaky Friday, and The Cinderella Story among others. Heather Graham is the bestselling author of well over one hundred books.
The novel, American Drifter, is scheduled to release in November of 2017. It is the tale of an American soldier who backpacks through Rio de Janeiro.
"American Drifter's romance was inspired by a dream I had. The dream had played out so vividly, as if I was a fly on the wall watching this tale go down. Also, at that time, I had been searching for a story that would resonate with the youth of the world in a way that would make us feel the light and excitement for adventure," Murray said in an interview.