We're hanging the Christmas lights on Book Lights Radio tonight as Sheila English joins Book Lights host Debra Parmley to chat about Christmas Stories!
Ever since she was a child, Debra has had a love of Christmas stories which continues to this day. With two Christmas stories currently out, Jenna's Christmas Wish, and The Twelve Stitches of Christmas, along with a new one she's working on, this is a love she now shares with her readers.
Tonight, Sheila and Debra will be sharing some of the new Christmas stories available, many of them free! What are their picks to read this Christmas season? If you love Christmas stories, tune in to tonight's all Christmas stories themed show which kicks off a month Christmas stories in December and find out who is chatting with Debra on Book Lights in December!
Tune in tonight Tue. Nov. 29th at 8:30 pm!
Debra's Christmas stories so far, are: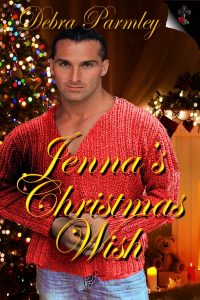 About Jenna's Christmas Wish:
Santa, if there's one thing I want for Christmas more than anything, it's someone to spend Christmas with, not as an afterthought invitation because they feel sorry for me, but someone who really wants me to be there.
Romance author Jenna Heart is headed to the mountains of East Tennessee for a December writer's workshop. Since her mother passed after a long illness, Jenna has had one wish: she doesn't want to spend Christmas alone. Every night she makes her list of five things for which she is most thankful.
Meeting Nicolo Maldini, cover model and actor, could make more than Jenna's Christmas wish come true. If Ember Morten, Nicolo's ex girlfriend doesn't do something crazy to stop Jenna and Nicolo from being together.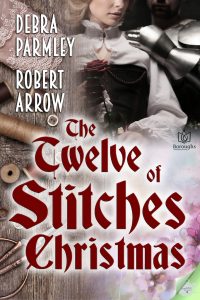 About The Twelve Stitches of Christmas:
A handsome knight and true love are the recipe for breaking the evil spell that enslaves Carolennea–all in time for Christmas.
THE THREADS OF FATE
Ensorcelled and enslaved by her evil uncle, Carolennea has lost her sweet voice and sews the impossibly beautiful clothing he sells in his tailor shop. But this yuletide season will bring a new customer: a handsome knight for whom she will brave her uncle's wrath—and who in return will help break the spell. Sir Ardin will set free her fingers, her voice…and her heart.
The Twelve Stitches of Christmas is a lunch box short story through Boroughs Publishing and is Just 99 cents on Kindle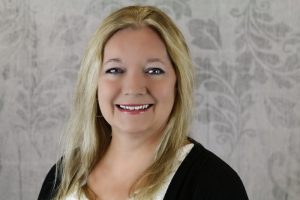 About Debra: 
Debra Parmley enjoys spreading love, one story at a time.
Fascinated by fairy tales and folktales ever since she was young, she has always ended her stories with a happy ever after.
A hybrid author, Debra writes in many genres. Historical romance ranging from the western to the 1920's, contemporary romance with military heroes, romantic suspense, fairy tale romance and paranormal romance. Damsel in distress stories are some of her favorites and you will find this theme in many of her stories. Her westerns have been described as gritty.
Debra lives just outside Memphis, TN and used to be in a critique group with Elvis's estate attorney. The group met at Robin William's sister-inlaw's house.
Her work as a travel consultant gave her the opportunity to visit many countries and her luggage often carried home folk tales from the countries visited. Debra is the founder of Shimmy Mob Memphis. Shimmy Mob is an international organization, which raises funds for local domestic abuse shelters. Shimmy Mob dancers perform on international belly dance day all around the world. To learn more visit www.shimmymob.com
Debra writes full time and runs her own publishing company, Belo Dia Publishing. She enjoys writing, reading, playing a medieval lady in the SCA (Society for Creative Anachronism), dance, shooting primitive archery, shooting pool and shooting long guns as well as world travel. Her three favorite things are dark chocolate, visiting the beach and ocean, and hearing from her readers. Each card, letter and email is a treasured gift, like finding a perfect shell upon the beach.
For more information about Debra, please visit her website at www.debraparmley.com.
You can also listen to her live Internet radio show "Book Lights – Shining a light on good books!" at 8:30pm EST on Tuesday evenings at www.readersentertainment.com
For more about Sheila English visit sheilaenglish.com !
Book Lights – shining a light on good books!