Tune in Tuesday Jan. 3rd when Book Lights host Debra Parmley chats with award-winning Romantic Suspense author Jen Talty about Murder in Paradise Bay and To Protect His Own, books four and five in her New York State Trooper series.
Listen here Tue. Jan. 3rd at 8:30 p.m. eastern!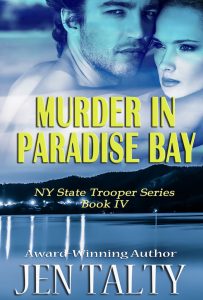 About Murder in Paradise Bay:
Things were finally looking up for Douglas Tanner. His divorce was about to be final. His construction company was doing better than ever and he was ready to start a new beginning. He just hadn't expected that new beginning included his long time friend and daughter of his business partner. But just as he expresses his new found feelings for Stacey, his soon to be ex-wife is found dead in the bottom of Lake George one day before he was to sign the divorce papers.
And Doug is the prime suspect. Not just in his wife's murder. But also her lover's disappearance.
New York State Trooper Stacey Sutten had just finished her rescue swimmer certification course and finally had some time to relax. Or so she thought as she's called to a search and rescue mission. Only there was no rescue and the body she found just happened to be the wife of the man she was falling in love with.
As Doug and Stacey's romance heats up, so does the case. One damning piece of evidence after the other lead the police to Doug's door. Caught between trying to prove Doug's innocent and doing her job, Stacey finds herself in the hot seat. Just when she thinks it can't get any worse, she's investigated as a possible accomplice.
Stacey must find out who really killed Mary, why they are hell bent on framing herself and the man she loves, before both of them get good look at the inside of a jail cell.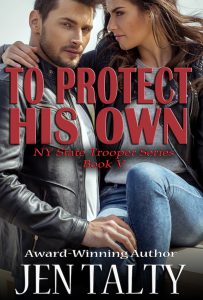 About To Protect His Own:
New York State Trooper Jake Prichard turned his back on the family farm, the family fortune, and his lying, manipulative father. But when someone tries to kill his dad, Jake reluctantly returns home to investigate. Only, his father isn't the real target. It's the farm's manager and Jake's first love.
Kenzie Chorley has worked at The Cavanaugh Equestrian Center since she was sixteen. It's all she's ever known, and all she's ever wanted…other than Jake. But when he walked away from the farm, he walked away from her, too. In an attempt to heal old wounds, they rekindle their passion, but the pain of the past is too strong, leaving Kenzie alone, bereft, and pregnant.
Now someone is threatening not only the farm she cherishes, but her unborn child's heritage. If Kenzie wants to hold onto the only man she's ever loved, she's going to have to dig up the darkest betrayal of all. A secret she's kept from Jake since a childhood.
A lie so damming it holds the power to destroy the very thing she's trying to save…
release March 20, 2017
New York State Troopers series on Amazon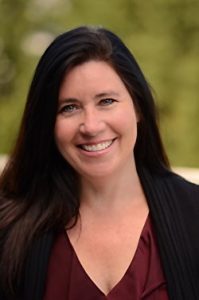 About Jen:
Jen Talty is an award-winning author of Romantic Suspense. Dark Water hit #10 in Barnes and Noble and her books have been in the top 50 on Amazon. Jennifer grew up in Rochester, New York. She recently retired from being a full-time hockey mom as her children hung up their skates. She and her husband still live in Rochester while her children travel the globe. Jen was the co-founder of Cool Gus Publishing with NY Times Bestselling Author Bob Mayer.
Jen's new blog starting on January 1st
Jen's new website: jentalty.com
and for more about host Debra Parmley visit debraparmley.com
Book Lights – shining a light on good books!