2017 and The Year Ahead – Bronwen Evans
2016 was my least productive year with only two books written, and while I want to shunt 2016 out into a far, far away galaxy, I've learned from it. Life happens! Let it happen. Don't stress out about deadlines etc. when there are more important things to worry about, like health and happiness.
Unexpected disasters pop up and can really affect your creativity. So, this year, 2017, I'm putting together a plan of how to deal with the unexpected in a more productive way.
When the words won't come don't force them.
Go read a book, watch a movie, get lost in someone elses world until  the worlds in your head reappear
Get out and mix with people. People are the foundation of stories. Characters that you just have to read about, so go into the real world and learn.
Remember to support those that support you. Life is not all about your next book.
Friends and family are the most important things in your life.
This year I hope to finish 4-6 books (3 historical romances and 2 contemporary romances) and also go on holiday with my twin sister. She wants to go to Italy in September. I love Italy it's one of my favorite countries in the world but I also have other commitments. I'm President of the Romance Writers of NZ this year and the Executive have a lot of work to do to position our organisation for growth. I'm hoping to find the time as it's not every year you get to travel with your twin.
I'm also going to start yoga again this year. Muscle tone diminishes as we get older and I've been flat on my back over NY's with a bulging disc from trying to move my very heavy dresser (never again). I need to strengthen my core. I already walk every day with my two Cavoodles, Brandy and Duke. So I get quite a bit of exercise. Walking always gives me the time I need to talk to my characters.
I alos want to stay in touch with friends and family more. A few of my friends have faced big health battles in 2016, and won! So I don't ever want to forget that we should not take the people around us for granted.  Hug those we love often, and a smile and a 'I'm thinking of you' goes a long way.
I hope, given the worldwide tensions, that we can remember to love the ones your with.
Here's to a fabulous 2017.
Read. Feel. Fall in love.
Here is a look at Browen's latest release:
A Night of Forever
Distrust is no match for desire as a proper young miss and a self-professed rogue hunt down a murderer in this thrilling Disgraced Lords novel from the USA Today bestselling author of A Kiss of Lies and A Taste of Seduction.
Arend Aubury trusts no one besides his fellow Libertine Scholars. After his family escaped from France, penniless and persecuted, only the Scholars took him in. So when the stepdaughter of the villainess who has been plotting against them approaches Arend with allegations against their enemy, he suspects a double cross. Yet Isobel is a tantalizing prize, with lips as sweet as champagne and skin as creamy as Camembert. Is she a feast for the senses—or a bitter trap?
Lady Isobel Thompson dreams of marrying an honorable gentleman with a spotless reputation, a trait that Arend seems to lack completely. But Isobel believes that her stepmother is responsible for her father's death, and only Arend has the skills to uncover the truth. As a cover, Arend suggests a fake betrothal—and soon Isobel finds herself forgetting that their courtship is a ploy. He's so different from the man of her fantasies, and yet he's so terribly handsome, so dangerously intoxicating—and all Isobel wants is more.
http://www.bronwenevans.com/the-disgraced-lords-series/a-night-of-forever/
ABOUT THE AUTHOR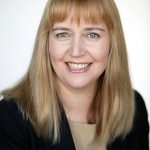 USA Today bestselling author, Bronwen Evans grew up loving books. She writes both historical and contemporary sexy romances for the modern woman who likes intelligent, spirited heroines, and compassionate alpha heroes. Evans is a three-time winner of the RomCon Readers' Crown and has been nominated for an RT Reviewers' Choice Award. She lives in Hawkes Bay, New Zealand with her dogs Brandy and Duke.
You can keep up with Bronwen's news by visiting her website
www.bronwenevans.com
and get a FREE book by signing up to her newsletter
http://bit.ly/2dWr4gb
You can keep up with Bronwen's news by visiting her website www.bronwenevans.com
Or Facebook: https://www.facebook.com/bronwenevansauthor
Or Twitter: https://twitter.com/bronwenevans_NZ