Tune in Tuesday Feb. 21st  when Book Lights host Debra Parmley chats with author Jordan Dane  about her latest book Mr. January.
Listen here Tue. Feb. 21st at 8:30 p.m. eastern!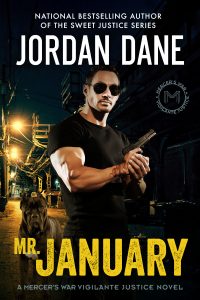 About Mr. January:
Zoey Meager stares into an inferno as she struggles against two firefighters while an abandoned warehouse is gutted by a raging fire. She is desperately afraid her best friend Kaity is trapped inside, held hostage by a merciless gang of human traffickers. Denver SWAT has blocked anyone from getting near the blaze—but the police don't know Zoey.
She ignores the danger and races inside a firestorm, but she's not alone. A mysterious man dressed in black is wounded. When he tries to escape her and the police, Zoey grapples him to the ground, convinced he knows where Kaity is. In Zoey's oxygen deprived brain, she's sure he'll kill her, but she won't give up. The man is her only connection to a friend closer than a sister.
After the fire, Detective Estefan Cruz finds the bodies of three young women, bound and gagged in a locked storeroom. The blaze had been deliberately set to kill the witnesses. An unconscious Zoey Meager is found outside the charred building—a woman with more secrets and courage than sense—but the detective is suspicious. Is Zoey the only witness or did she have something to do with the horrific deaths? After she disappears, Detective Cruz is sure she's hiding something.
Distrusted by the police and tailed by a sinister white van, Zoey is forced to hunt her mystery man alone—a dangerous stranger with a large black dog, completely devoted to its shadowy master.
Amazon Sales Link: https://www.amazon.com/dp/B01MRA07J7    The book is on Amazon exclusively for a period of time, part of the Amazon KDP Select Program.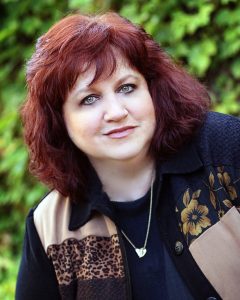 About Jordan Dane:
Bestselling critically-acclaimed author Jordan Dane's gritty thrillers are ripped from the headlines with vivid settings, intrigue, and dark humor. Publishers Weekly compared her intense novels to Lisa Jackson, Lisa Gardner, and Tami Hoag,naming her debut novel NO ONE HEARD HER SCREAM as Best Books of 2008. Dane also pens young adult novels for Harlequin Teen. Formerly an energy sales executive, she now writes full time and shares her Texas residence with two pampered rescue dogs.
For more about Jordan Dane:
Sign Up for Jordan Dane's Mailing List for Exclusive Content: http://www.jordandane.com/mailing.php
Social Media Links:
Website http://www.JordanDane.com
Twitter http://www.twitter.com/JordanDane
Facebook https://www.facebook.com/JordanDaneAuthor
Pinterest http://pinterest.com/jordandane/
Thriller/Crime Fiction Blogs:
The Kill Zone https://killzoneblog.com/
Jordan Dane – Thriller/YA Author www.JordanDane.com
Redemption for Avery – Special Forces Series – Amazon Kindle Worlds
In the Eyes of the Dead – Omega Team Crossover w/Ryker Townsend Series (Nov 2016)
Mr. January – Mercer's War Book 1 (Apr 2017 in ebook – Avail now in print)
And for more about Debra Parmley visit: debraparmley.com
Book Lights – shining a light on good books!