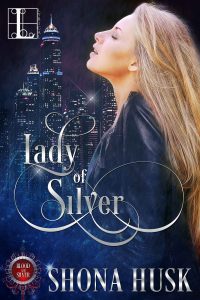 Working in Cross-Stitches
By: Shona Husk
As much as I love to write and read, I can't do those things when watching TV, not if I really want to watch the show.  While I can knit and crochet my preferred craft is cross stitching. I used to do simple designs, but then I discovered Heaven and Earth Designs (http://heavenandearthdesigns.com/). I've bought several beautiful patterns from them, however because they are so complicated they take rather a long time to do (clearly I need to watch more TV).
The mermaid, a design by Selina Fenech, took me 2 years to complete. I was pregnant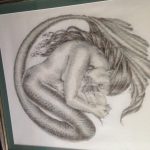 when I started…the child was walking before I finished.
More recently I have been working on a silhouette fairy cross stitch which I love (and have loved for years before finally starting it), but it is such tiny stitches, that the little bit I've done is only the top left hand corner of the page…yeah it's going to take me more than 2 years. Especially as I started doing a much simpler one just so I could finish something.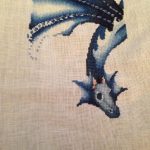 The blue dragon is part of a pair of designs I bought. This one is midnight and the other one is yellow and midday. I started the dragon when I was catching up on season 4 of Grimm in January this year J  Glomming TV shows is good for my crafting as I actually make some progress. Though not so good for my writing…
Working on a complex and detailed cross stitch is a little bit like writing a novel because at the start it feels like barely any progress is being made even though I can see that the number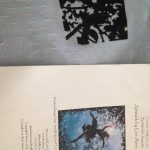 of stitches (or pages) is growing. Both require dedication to finish and a large chunk of time. And for both that feeling of finishing is awesome. There is nothing like holding the book in my hands or hanging a completed cross stitch on the wall.
LADY OF SILVER by Shona Husk
A man on a mission
A brutal crime is haunting detective Dale Morgan. A young woman has been murdered on the city's outskirts, and her blood drained. Dale suspects the leader of a depraved cult may be to blame. Yet with barely a shred of evidence at the crime scene, Dale will have to turn to the one person despises almost as much as the killers he puts behind bars.

A woman with secrets
To humans, Saba Venn is a psychic, but she's Albah, a race long forgotten by humans but who live amongst them, her powers fueled by blood and silver. She agrees to help Detective Morgan, if it means stopping the vampire cult she believes is behind the killing. But the attraction she feels with Dale is immediate, and as their relationship intensifies she begins to doubt she can keep her secret from him.
You can purchase LADY OF SILVER at:
Kensington Books
About The Author: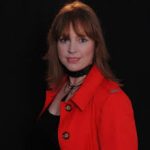 Shona Husk lives in Western Australia at the edge of the Indian Ocean. Blessed with a lively imagination she spent most of her childhood making up stories. As an adult she discovered romance novels and hasn't looked back. With over forty published stories, ranging from sensual to scorching, she writes contemporary, paranormal, fantasy, and sci-fi romance.
Author Links:
Website: http://www.shonahusk.com/
Facebook: http://www.facebook.com/shonahusk
Twitter: http://www.twitter.com/ShonaHusk