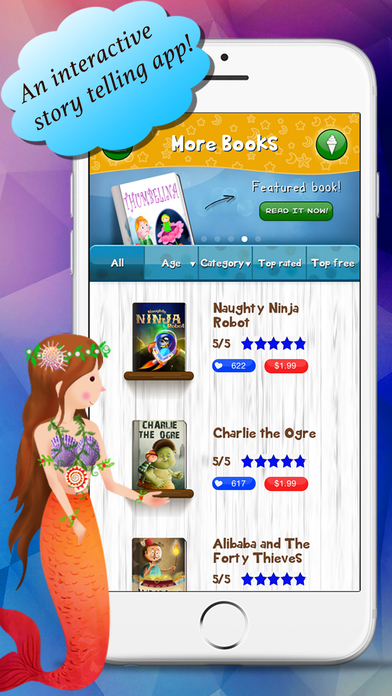 From Hachette's Press Release:
Storytime App Novel Effect (www.novel-effect.com) and Hachette Book Group (www.hachettebookgroup.com) have announced a pilot program to create immersive read-aloud experiences for select children's books from HBG's Little, Brown Books for Young Readers division.
Interactive soundtracks, including custom theme music and sound effects, will be produced for these titles and distributed within the Novel Effect App, which is currently available free for iOS users. The initial launch will include four titles from bestselling LBYR authors, on March 13, and will be expanded through 2017. The unique app by Novel Effect uses voice recognition on a smartphone or tablet while a user reads out loud, to sync special effects to the story. The app adapts to any reading speed or speaking style to create a seamless and interactive experience. Users can even stop to talk about a specific part of a story or the illustrations while the system loops subtle background music.
Notably, Novel Effect is a technology designed to complement and enhance the traditional picture book reading experience, working equally well with print or ebook editions. "Simply select a book from your child's bookshelf, open the app and select the companion audio, then set the device aside. As you read aloud from your print book, theme music and sound effects sync to your words in real time," says Matt Hammersley, Novel Effect's CEO. "HBG is one of the best in the business and we can't wait to create and deploy dynamic audio to complement their inspiring books.
The range of titles and characters in the Little, Brown for Young Readers catalogue offer a perfect pairing for our interactive system. Monsters will roar, birds will sing, and wolves will howl!" "I am thrilled that the Novel Effect app has the potential to bring beloved LBYR books to vivid life for young readers." responded Megan Tingley, Executive VP and Publisher of Little, Brown Books for Young Readers. "We all know the magic of a book read aloud. The potential for drawing our young readers and their families further into the experience will help foster a lifetime love of literature. The titles we've chosen for launch are perfect for this immersive experience."
"Hachette's collaboration with Novel Effect continues our forward-thinking approach to publishing and commitment to bring new and engaging experiences to our readers," concluded Tina McIntyre, Senior Executive Director of Content Development.
The initial release of Hachette's titles will include: TOOT & PUDDLE by Holly Hobbie THE PEACE BOOK by Todd Parr LITTLE RED RIDING HOOD by Jerry Pinkney THE LITTLE SHOP OF MONSTERS, written by R.L. Stine and illustrated by Marc Brown FOR IMMEDIATE RELEASE To experience some of Hachette's titles with perfectly synced theme music and sound effects, download the Novel Effect app on iOS today while it's still free!