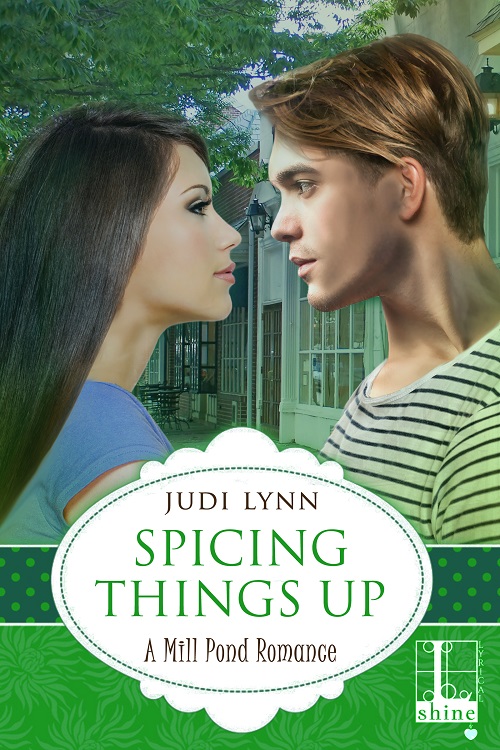 Spicing Things Up by Judi Lynn

While I write this, my grandson is graduating from basic training to be a marine.  My daughter and his brother flew to San Diego for the ceremony.  I broke my leg—a bad break—last June, and it's still on the mend, so we decided to sit this one out, but all three of them will fly home.  My daughter and the two boys lived with us most of the time the boys grew up, so for Nate, home is here, at our house.  We sent his twin-sized bed with him when he moved into his first apartment, so we bought a new one for when three, possibly four—if my other daughter flies home to see him—people come to stay for a week.  Our old bungalow will be full, but it's always welcomed people and found places to make them comfortable.  And Nate called to tell us he's hungry.  He's ready for his favorite foods, so we're stocking up.
If you read my bio, I love to cook.  I love to have friends and family over for meals, and I try to cook the things that people like.  My daughter's adventurous, so I have lots of Thai and unusual recipes for her visits.  Nate loves sauces, and his brother is health conscious, but he never turns down something from the smoker or BBQ.  So I've made up menus and grocery lists.  Nate's top two requests:  Delmonico steaks and Korean beef over rice.  He said he wouldn't mind having BBQ ribs and smoked, BBQ chicken either?  Those, we can do.  Ty has a thing for macaroni 'n cheese, so we bought the ingredients to make that.  My daughter loves Italian, so I'm going to make a lasagna soup recipe.  Nate only has a ten-day leave, and then I don't know when we'll get to see him again.  I want to spoil him as much as I can before he leaves.
It's wonderful to watch your kids and grandkids grow up and blossom into who they're meant to be, but it's another curve in the road of Life.  All of a sudden, they're gone, and the road never exactly takes you where you thought you were going.  I'm a horoscope junkie, and when astronomers say that life's a journey and the bumps and blessings we receive are preordained, it feels that way to me.  The result is our own choice.  Life is all about choices, but the challenges are marked on our life map.  Nate chose to be a marine.  I didn't see that coming.  But each person has to do what's right for him or her.  I have more time to write now.  Let's hope I choose the right words and the right stories.
Our grandson's coming home to visit us for a week.  He called ahead and asked me to make one of his all-time favorite meals, Korean Beef over rice.  Korean Beef is quick and easy and not too expensive, so we bought the ingredients and we're ready for him.
Korean Beef
1 flat-iron steak:  I slice it lengthwise into three sections, then slice it thinly across the grain to make thin strips.
Cover the bottom of a large skillet with olive oil—just a thin layer–& heat till hot.
Add the beef and sear quickly.
Season with salt and pepper.
Then lower heat while you make the sauce:
In a small bowl, combine:
¼ c brown sugar
¼ c rice vinegar
2 T soy sauce
2 t ginger from either Spice Island jar or a squeeze tube in produce department
1 T minced garlic (I use the jar bought)
2 t toasted sesame oil
Add the sauce to the meat.
Combine 1 T water and 1 t cornstarch until it's a paste.
Add to meat, raise heat, & stir to thicken.
Reduce heat again.
Garnish with sliced scallions & sesame seeds.
I serve with rice and a spinach salad.
Spicing Things Up by Judi Lynn

Lush foliage, farm fresh food, friendly folks—it's no wonder everyone loves a fall getaway to Mill Pond, Indiana. And this season, when a new chef arrives on the scene, nothing will ever be the same . . .
A California heart-throb, Tyne is fast becoming a legend in Mill Pond. While his easy cool and creative, Thai influenced culinary style have all the ladies in town salivating, Tyne is less interested in flirting than in finding the perfect spot for his own restaurant—and in staying single for as long as possible. His days working at the elegant Lakeview Stables resort are numbered from day one—until he meets a woman who stops him in his tracks.
A quiet beauty and free spirit who owns a stained glass shop—above which Tyne rents an apartment—Daphne seems to have her life in order. But when her boyfriend leaves her, for his soon-to-be-ex-wife no less, she's destroyed. Tyne offers a shoulder to cry on. But that's just a first course. After a slow boil, their relationship turns into something far deeper than either of them expected. Yet is Daphne really over her ex—and is Tyne ready to commit to a life in Mill Pond, much less to her? Time—and a few challenges—will tell if they're just cooking up a delicious memory . . . or a lasting love.
You can purchase SPICING THINGS UP at: 
Amazon: http://www.amazon.com/s/?field-keywords=9781516101351
Apple: http://itunes.apple.com/us/book/isbn9781516101351?uo=8
GooglePlay: https://play.google.com/store/search?q=9781516101351&c=books
Kobo: http://www.kobobooks.com/search/search.html?q=9781516101351
B&N: http://www.barnesandnoble.com/s/9781516101351
About The Author: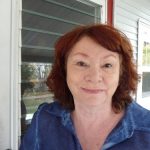 Judi Lynn wants to be a mix of kickass heroine, Miss Marple, and seductress, but none of that has happened.  Instead, she'd settle for being a writer who's hooked on cooking.  Maybe a combination of Agatha Christie and Ina Garten.
Author Links:
Website: http://www.judithpostswritingmusings.com/
Twitter: https://twitter.com/judypost
Facebook: https://www.facebook.com/JudiLynnwrites/
Blog:  https://writingmusings.com/