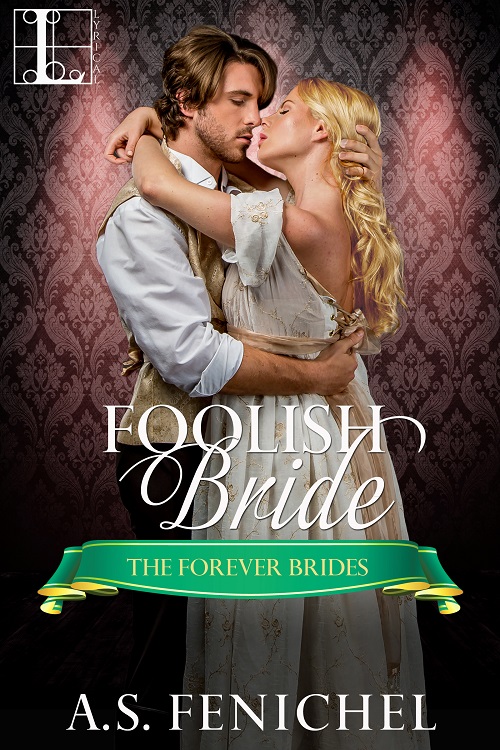 Aphrodisiac Anyone? by A.S. Fenichel
You may not already know that Foolish Bride has a dark side. All the Forever Brides books do. Instead of harping on the sad though, I tend to look at the recovery and finding something beautiful on the other side of a tragedy or misstep.
So while Sir Michael struggles with impotence, the rumors and stigma that go along with it, I thought we would talk about Aphrodisiacs. ?
First, what is it?
aph·ro·dis·i·ac
noun: aphrodisiac; plural noun: aphrodisiacs
a food, drink, or drug that stimulates sexual desire.
The Romans believed an apple was an aphrodisiac.
or
adjective: aphrodisiac
She'd fallen for the powerful aphrodisiac of his voice.
In my research, I discovered there are a lot of foods and drinks are considered aphrodisiacs for many different reasons. I love the idea of a food stimulating a tryst, but some of the items were in my every day diet: olive oil, arugula, nutmeg, honey, basil, almonds and there are a ton more. I'm not saying that I don't think they're delish, but do they send me running to the bedroom? Not really. LOL
I decided there are too many to talk about them all. So I picked three, I think are interesting. Feel free to tell me your favorites.
Chili peppers: They are red, which is the color of LOVE. But on the science side, they contain capsaicin that heats the body and increases blood flow. They cause the brain to release endorphins, a feel-good chemical. So, when you eat a chili pepper you sweat and you're your skin flushes just like when you're turned on sexually. Add that to the capsaicin and the endorphins and you've got something hot brewing. Maybe we should all add a little spice to our lives and our cooking.
Chocolate – you knew this one was coming, didn't you? It melts on your tongue and brings you pleasure just from the taste. Will it lead to sex? I don't know, but it sure can't hurt. I rarely say no to chocolate… Okay, just a little science: PURE chocolate is the number one natural aphrodisiac. I don't know if you've ever tasted chocolate without the sugar and milk, but it's not so delish. Bitter really. Still, it contains anandamide, a feel-good chemical, and PEA (phenylethylamine), or "love chemical." PEA releases dopamine in the pleasure centers of the brain. The same thing happens during orgasm. Though maybe a bit more intensely. Cacao contains tryptophan, known to promote a sense of well-being and relaxation. As evidenced when everyone passes out on the couch after your Thanksgiving turkey dinner.
Oysters – This one I have heard all my life. I love oysters and have probably eaten thousands over the course of my life. Not once have I dragged my husband into the bedroom screaming that I've eaten oysters and I can't control myself. Still, they are the food most associated with aphrodisiacs. Why? Oysters have a high zinc content. Zinc helps produce sperm and more sperm means increased libido. Add some hot sauce and wine and we may be on to something.
So, do you believe in the power of an aphrodisiac? Not sure if I do or not, but I don't mind trying a little chocolate laced with some chili and seeing what happens next.
Be sure to pick up your copy of Foolish Bride and find out if Elinor and Michael can overcome their issues. Sadly ever after . . . unless some dreams really do come true?
Foolish Bride by A. S. Fenichel

Sadly ever after . . . unless some dreams really do come true?
Elinor Burkenstock never believed in fairy tales. Sure, she's always been a fool for love—what woman isn't? But Elinor knows the difference between fiction and truth. Daydreams and reality. True love and false promises. . . . Until the unthinkable happens, and Elinor's engagement is suddenly terminated and no one, least of all her fiancé, will tell her why.
Sir Michael Rollins's war-hero days seem far behind him when, after one last hurrah before his wedding, he gets shot and his injuries leave him in dire shape. He wants nothing more than to marry Elinor, the woman of his wildest dreams. But Elinor's father forbids it . . . and soon Michael is faced with a desperate choice: Spare Elinor a life with a broken man or risk everything to win her heart—until death do they part?
You can purchase FOOLISH BRIDE at:
Amazon – https://www.amazon.com/gp/product/B01HWKOF1K/ref=series_rw_dp_sw
Barns & Noble – http://www.barnesandnoble.com/w/foolish-bride-as-fenichel/1124064089?ean=9781601839688
Kobo  – https://www.kobo.com/us/en/ebook/foolish-bride
iBooks – https://itunes.apple.com/us/book/foolish-bride/id1132960117?mt=11
Google – https://books.google.com/books/about/FOOLISH_BRIDE.html?id=ZlBSMQAACAAJ
 About The Author: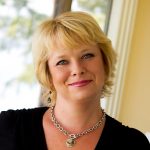 A.S. Fenichel gave up a successful career in New York City to follow her husband to Texas and pursue her lifelong dream of being a professional writer. She's never looked back.
A.S. adores writing stories filled with love, passion, desire, magic and maybe a little mayhem tossed in for good measure. Books have always been her perfect escape and she still relishes diving into one and staying up all night to finish a good story.
Originally from New York, she grew up in New Jersey, and now lives in the East Texas with her real life hero, her wonderful husband. When not reading or writing she enjoys cooking, travel, history, and puttering in her garden. Her babies are both rescues and include; a demanding dog and a temperamental cat, both bring constant joy and laughter.
Author Links:
Web Site- http://asfenichel.com/
Goodreads – http://www.goodreads.com/author/show/5154640.A_S_Fenichel
Twitter – https://twitter.com/asfenichel
Facebook – https://www.facebook.com/A.S.Fenichel