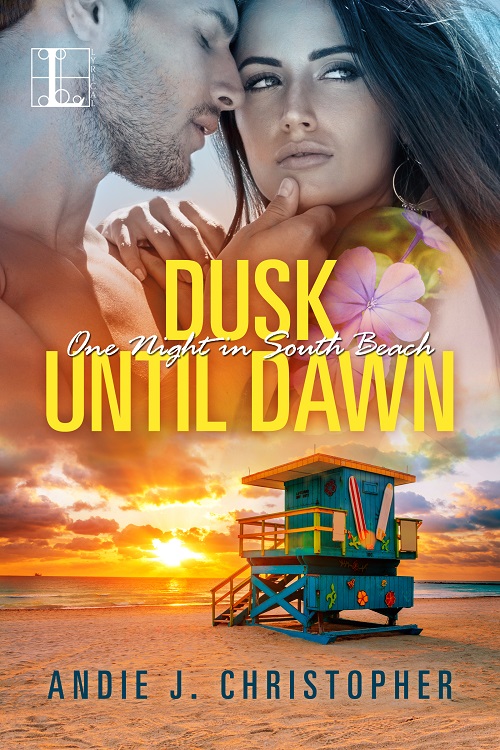 The Horizontal Kid Meets Her Match – Andie j. Christopher
When I was in second grade, my aunt deemed me "The Horizontal Kid" because I spent the entire summer supine with a book in my face. She said she'd never seen anyone who read so much—and she's an English teacher.
Suffice it to say that, from the day I picked up Hop on Pop by Dr. Suess and told my mom I could read it, I had a serious reading addiction. All my Christmases and Birthdays revolved around how many books I would receive, but they were never enough. To hold me over—to keep they monkey off my back—I needed the library. Virtually every Saturday, my mom and I would load up tote bags filled with young adult novels, mysteries, and her romances.
Luckily, books were an addiction my mom could support.
And while I found my first romance novel on my grandmother's bookshelf, I found countless others on the shelves of my local library. Cowboys, millionaires, secret babies, fake engagements—all fabulous possibilities as soon as I walked through the doors of the county library. When talking to my fellow romance writers, I often hear stories of them hiding romance novels under the covers and reading with flashlights. Not so in my world. I grew up in a "book positive" environment. All books were good books, and all reading was good reading.
And I refuse believe that reading genre fiction instead of literary fiction in my formative years was damaging. I learned some of my best vocabulary words from romance novels and read higher than my grade level. In fact, the only time my mother ever disagreed with a teacher was when my sixth-grade reading teacher took away the mystery I had brought to class—which I had checked out from the library—and gave me something "more appropriate." I'm not sure what was said, but I was thereafter allowed to read anything I wanted.
Every time I go home to Minnesota, I drive past the library my mom and I visited every week. Sometimes I see a kid walking out—loaded down with a stack or tote bag full of books—and I recognize another future writer.
DUSK UNTIL DAWN/ANDIE J. CHRISTOPHER:
No boundaries.
Bartender and aspiring painter Maya Pascual loves turning up the heat. And dumping a vodka-and-karma chaser on the man who broke her heart is perfect Bronx girl payback. But how can she resist when Miami playboy prince Javier Hernandez begs to make it up to her. . .
No regrets.
Between his disastrous personal life and his wealthy family's meddling, Javi needs to get back on track. The only thing that's certain is his passion for Maya. If she'll just let him show her how sorry he is, maybe he can move on and start fresh. But one look in her gorgeous eyes and he knows letting her go will be easier said than done.
No rules.
Maya agrees to one dinner with Javi. But as their attraction threatens to combust, she wonders if a night of no strings, no repeats surrender is the only way burn off their desire once and for all. . . Unless the light of day reveals it's impossible to let go.
"I lost sleep while reading this book. I needed to know what happened next. You cant help but fall for these characters and find yourself feeling for them. You will want to slap them, hug them, laugh, get angry, and swoooon. This book was worth the lack of sleep." -Goodreads Reviewer
You can purchase DUSK UNTIL DAWN at:
Amazon
iBooks
B&N
Kobo
Google 
ABOUT THE AUTHOR: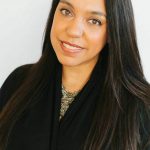 I'm Andie J. Christopher and I write edgy, funny, sexy contemporary romance. I grew up in a family of voracious readers, and I picked up my first Harlequin Romance novel at age twelve when I'd finished reading everything else in my grandmother's house. It was love at first read. It wasn't too long before I started writing my own stories — my first heroine drank Campari and wore a lot of Esprit.
Although, I set aside writing fiction for a while, my love of reading romance novels stayed with me through college, law school, and multiple cross-country moves. During one long East Coast winter, I decided writing a book would be a good excuse to avoid braving the elements. It was love at first write. My heroes are dirty-talking alphas, and my heroines traded Esprit for Free People. (None of them would turn down a Campari, though.)
Author Links:
Website: andiej.christopher.com
Twitter: @authorandiej
Facebook: facebook.com/authorandiej