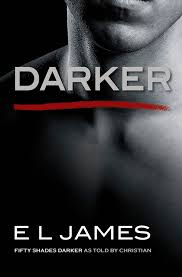 Fifty Shades Darker from E L James Releases in November
A new book in the Fifty Shades of Grey series will be on shelves this November. The latest book in the bestselling series, Darker: 50 Shades Darker as Told by Christian.
Publisher Vintage Books announced the release and said this book will be told from the point of view of Christian.
Ms. James said in a statement: "The inside of Christian Grey's head is a fascinating place to be. In Grey we got the first glimpse of what makes Christian tick, but in Darker we go deeper, into his most painful memories and the encounters that made him the damaged, demanding man Ana falls in love with. Writing this novel has been a journey of discovery, and I hope readers will find what I've learned as compelling as I did. Finally, it's always a joy to work with the great team at Vintage."
The series that began as a fanfiction of the Twilight series, has now sold well over 100 million copies and created a successful movie franchise. The release date for Darker is November 28th.