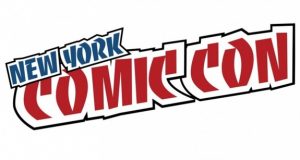 A record 200,000 tickets were sold to the 2017 New York ComicCon, up nearly 20,000 from last year. Held at the Javits Center from Oct. 5 – 8, the Con featured comics, sci-fi and fantasy characters, and pop culture icons.
While the large number of ticket sales was great, it was not without issues. With 200,000 people inside the venue, crowds were heavy, lines long, a reported 45-minute wait for restrooms, and for the first time ever metal detectors were used at the doors.
Fans were in a spending mood with sales high, despite the crowds. The Con was also spread across additonal venues in an effort to ease the crowd congestion. One venue was the New York Public Library which featured a day of programs that were directed to librarians, and they reported an attendance of nearly 1200.
Not only were such titans of the Con like Marvel Comic presenting new books, comics and movies, but there was a strong presence from the international world of writers, creators and illustrators. U.K. based Titan Comics showcased Statix Press, which will feature licensed European comics, and shared plans for an upcoming 30 year anniversary celebration.
You can read more highlights at the New York ComicCon website.