Spring Romances from Kensington Books!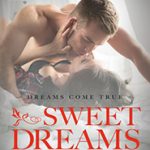 SWEET DREAMS by Stacey Keith Dreams Come True
Popular digital author Stacey Keith puts together a winning combination of humor, sensuality and wish fulfilment in her new Dreams Come True series. On any given day, Maggie Roby has cake batter on her sleeve, flour where the blush supposedly goes, and sore feet from standing since dawn. But with her bakery thriving and her life simplified to work, family, and knitting for her pug, Maggie thinks she's bought some peace. Until Jake Sutton, model-perfect with about a billion dollars to throw around, walks in and decides to restore the old Art Deco movie theater right around the corner from her bakery. She realizes she isn't safe from desire at all . . .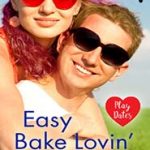 EASY BAKE LOVIN by Maggie Wells Play Dates #2
From Lyrical author Maggie Wells comes the second in a new three-book contemporary romance series, featuring single parents thrust back into the dating game! Mike Simmons, a straight-laced single dad, had it all—until his perfect wife turned his perfectly ordered life upside down by leaving him and their two children. Now Mike's struggling with the chaos of juggling his career as a security consultant with being a divorced single dad. Free-spirited and spunky, baker extraordinaire Georgie Walters is about as far from a soccer mom type as you can get. She owes a lot of her success to the bachelorettes who have a special appreciation for her creations. When she hires Mike to take care of her security needs—she gets so much more in the bargain.
New Series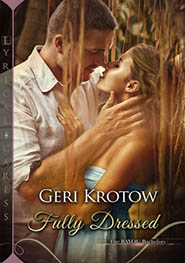 FULLY DRESSED by Geri Krotow The Bayou Bachelors #1 
First in a new series of contemporary romances set in Louisiana! No one makes the good times roll like the Boudreaux brothers, but one of these bachelors is about to meet his match when he hires a big city stylist. She's there to give him the makeover he needs to keep his multimillion dollar custom boat business afloat. Except the closer she gets to turning him into a flawless executive and fashion icon, the harder it is to stay…FULLY DRESSED.
New Series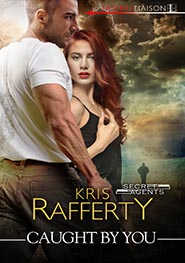 CAUGHT BY YOU by Kris Rafferty Secret Agents #1
Three connected novels following a taskforce of FBI agents through various cases. Avery Coppola is a woman on the run—not from the law, but from the lawless. Her ex-husband, mafia boss Dante Coppola, never forgets or forgives, especially since Avery stole incriminating files from him. For now, she's found sanctuary in the North Country of New Hampshire, working as a waitress to support herself and her tenyear-old sister. Special Agent Vincent Modena is at the end of his rope. After a year-long attempt to infiltrate the Coppola organization, his only chance to ensnare the crime lord now lies with the ex-wife. On the run from Dante's hit men, Avery takes Vincent on a wild ride of danger and deceit, hiding a secret that could destroy Vincent's trust in her—and in himself . . .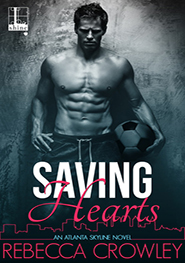 SAVING HEARTS by Rebecca Crowley An Atlanta Skyline Novel #3
Multi-published romance author, Rebecca Crowley has penned a sports romance series with a strong cultural flare. She's created a diverse team of hero soccer players with the Atlanta Skyline and the strong, confident women that overcome cultural expectations for their own happily-ever-after. The heroes are sexy athletes that play hard on the field and love even harder.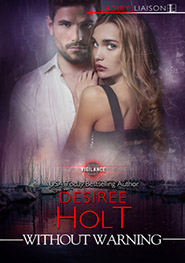 WITHOUT WARNING by Desiree Holt Vigilance #2
From erotic romance author Desiree Holt comes the second in a new three-book romantic suspense series set in small town Florida! After years of hard work honing his craft, Blake Morgan is now an international bestselling author. But one thing he never imagined was that his fictional world would become all too real. When a stalker turns Blake's latest book tour into a treacherous and nearly deadly trap, it's time for Blake to hire protection. But the body assigned to keep an eye on him is someone he never wants out of his sight – his a former high school flame Samantha Quenel, who is now a bodyguard for the Vigilance private security agency.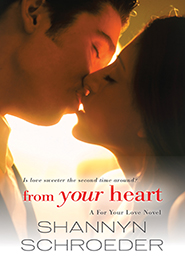 FROM YOUR HEART by Shannyn Schroeder A For Your Love Novel #4
The fourth book in Shannyn Schroeder's acclaimed, Chicago-set contemporary romance series following the O'Malley brothers finds bad-boy Kevin wanting a second chance with the good girl that got away… Five years ago, Kevin O'Malley and Kathy Hendricks met through Moira O'Leary and briefly dated. When Kathy had discovered Kevin wasn't ready to commit, she slipped quietly out of his life, as she would avoid conflict at any cost, even a broken heart. Now her best friend Moira is marrying Kevin's older brother Jimmy, so Kathy will have to see Kevin again, as they help plan the wedding. Each will have to confront the issues that initially kept them apart, as well as the rekindled attraction between them.