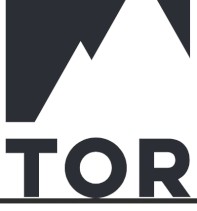 Sci-Fi/Fantasy publisher TOR has announced a 4 month restriction on availability of eBooks through OverDrive – the book distributor for libraries. This means libraries will not be able to purchase new titles until four months after their on-sale date.  Tor's Press release states:
Tor Books, a division of Macmillan Publishers and a leading global publisher of science fiction and fantasy will be changing our eBook lending model to libraries as part of a test program to determine the impact of eLending on retail sales. Our current analysis on eLending indicates it is having a direct and adverse impact on retail eBook sales.

Effective with July 2018 publications, all new titles from Tor Books will become available for library eBook distribution four months after their retail on-sale date rather than the current program which allows libraries to purchase the titles on their retail on-sale date. During the test period, we will work closely with our library vendors who service this channel to evaluate the results and develop ongoing terms that will best support Tor's authors, their agents, and Tor's channel partners.

In addition, Macmillan will actively participate in the recently launched "Panorama Project," the first large-scale, data-driven research project focused on understanding the impact of library holdings on book discovery, author brand development, and retail sales (panoramaproject.org).

With data from both programs, we will be in a better position to analyze and understand the impact of eLending on our publishing program. The timing of the test period is open-ended.
If you would like to share your feedback with TOR or Macmillan Publishers, you can send an email to elending.feedback@macmillan.com.