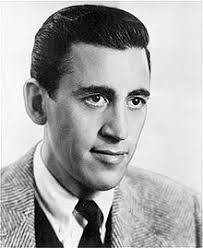 2019 marks the 100th birthday of author J.D. Salinger. Publisher Little, Brown announced they will be re-releasing his book titles as a celebration and to honor the author.
Titles that are being re-issued include: The Catcher in the Rye, Nine Stories, Franny and Zooey, Raise High the Roof Beam, and Carpenters and Seymour: An Introduction. New covers will given to the trade paperbacks and an 'unjacketed paperback set will be released. The first titles will be available in November of 2018.
Matt Salinger, the authors son said in a statement: "My father hated birthdays, holidays, and pretty much any planned or culturally mandated celebrations, and he'd certainly hate this Centennial — but he loved writing and he loved his readers, and I hope his readers will be glad for an excuse to remember him in this way."
Publisher Little, Brown has also scheduled a series of events and readings in bookstores, and libraries, and the New York Public Library will host an exhibition of the books.