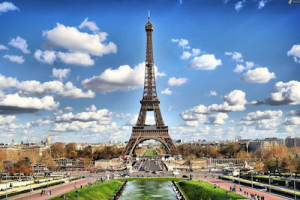 4 Family Vacations Inspired By Books by Guest Blogger Anica Oaks
Getting together with your family to decide on a vacation destination can be a fun way to get everyone involved in the planning. Each family member can contribute ideas about the type of attractions they want to see. Reading sometimes provides a wealth of idea on places to visit, to see the real setting for these wondrous stories. These four family vacations are based on books that both adults and children love.
Visit Harry Potter's London, England
Fans of the Harry Potter books span all ages, which makes its London setting the perfect vacation destination for families. Visit Oxford, the site of many of the scenes in the Harry Potter movies, as well as Piccadilly Circus, Millennium Bridge, Westminster Tube Station, and other street locations where the movies were filmed. London offers many photographic opportunities for Harry Potter fans, as well as fans for fans of British history.
Anne of Green Gables Setting on Prince Edward Island
The beloved stories of Anne of Green Gables have given Prince Edward Island a new popularity as a vacation destination. At Green Gables Heritage Place in Prince Edward Island National Park, you can visit the original house, 19th century farmyard, and garden setting that acted as inspiration for the books. Saunter the walking trails and Haunted Wood. Or take a carriage ride past the Lake of Shining Water. This destination puts you squarely in the center of the settings of Lucy Maud Montgomery's stories.
Shackelton's Journey in Antarctica
For the adventure lover in your family, who has read about the great explorer Ernest Shackelton, plan to visit Antarctica. This once-in-a-lifetime trip can show your family the extraordinary environment that has inspired the travels of one of the world's most renowned explorers. There, you can view abundant bird and marine life, icebergs, glaciers, and unique horizons.
Madeline's Paris
The children's book, "Madeline," has inspired many children to wonder what life is like in the exciting city of Paris, France. Even today, you can occasionally see the iconic "twelve little girls in two straight lines" winding their way down the sidewalks of Paris with their teachers. This city offers many historic and cultural activities for both adults and children to enjoy, with a public transportation system that allows visitors to see the many attractions easily and comfortably.
Seeing the places you've read about in books offers a singular pleasure that makes the story come to life. Your family can enjoy an exciting vacation, with sights, sounds and smells that stay in the memory for a lifetime and which can be recalled any time they re-read their favorite books. Consider these four literary destinations for your next trip.
Anica is a professional content and copywriter who graduated from the University of San Francisco. She loves dogs, the ocean, and anything outdoor-related. You can connect with Anica on Twitter @AnicaOaks.