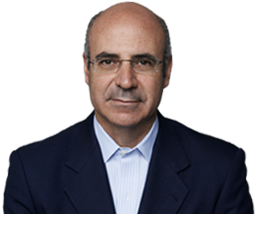 Freezing Order: A True Story of Russian Money Laundering, State-Sponsored Murder, and Surviving Vladimir Putin's Wrath, a real-life thriller that spans the globe from Madrid to London to Monaco to Washington to Aspen to Paris to Moscow.
It follows the events described in Bill Browder's first book, the #1 New York Times bestseller, Red Notice—the story of how Browder, a Moscow-based hedge fund manager, was expelled from Russia after exposing corruption at the companies he invested in. After his expulsion, these companies were stolen by corrupt Russian officials and used in a massive $230 million tax rebate fraud. When Browder's Russian lawyer, Sergei Magnitsky, investigated, he discovered who was involved and testified against them. In retaliation, Sergei was arrested, tortured for 358 days in detention, and ultimately killed by eight riot guards with rubber batons on November 16, 2009. 
Freezing Order tells the story of how Browder has gone after the people who received the $230 million that Sergei was killed over. It begins the moment Browder's team tracked the money as it flowed out of Russia, through the Baltics and Cyprus, and on to Western countries. Everywhere it moved, it corrupted.
As western law enforcement agencies began freezing the money, the Russian government reacted by setting up honey traps, administering rare poisons, pushing people out of windows, and spreading disinformation.
Ultimately, Freezing Order examines the connections between Browder's investigations and the 2016 Trump Tower meeting and the Helsinki Summit, and explains why Putin interfered in the US election in order to help Donald Trump get elected.
It also led to the exposure of the largest money laundering scheme Europe has ever seen, a quarter-trillion-dollar scandal based in Estonia and Denmark.
William Browder is the founder and CEO of Hermitage Capital Management. Before founding Hermitage, Browder was Vice-President at Salomon Brothers. He holds a BA in Economics from the University of Chicago and an MBA from Stanford Business School.