Sheltering In With HM Gooden
Well, Quarantine here (I'm calling it "Covid Cancelled") involves me still going to work, except I'm mostly talking on the phone instead of seeing patients in real life.
I have more free time, but not really, which is a strange feeling. I always do better with my time neatly accounted for. So for me, the best and worst thing right now is my extra time. I know it won't last, but without a deadline….well, I'm spinning!
On the good side—I have completed an enormous amount of puzzles this month. (10 Disney puzzles, for the record)
I would like to tell everyone out there who's staying home— thank you so much!  You are making my job easier and saving more lives than you realize.
I also want to draw everyone's attention to Queen Elizabeth II.  Love or hate the monarchy, she is an inspiration. She's 93 and has been there, done that when it comes to facing death. She was on the ground in WW2 and she shows no sign of slowing down.
I can only aspire to that level of stiff upper lip and love what she said about "We'll meet again"
I hope that someday, I'll get a chance to meet some of you in person.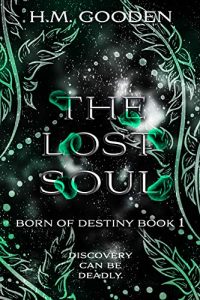 Also, I have my next book,
The Lost Soul
, coming out April 15th!
Thanks,
Heather