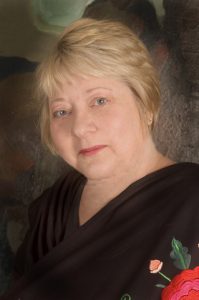 SHELTERING IN WITH ABIGAIL KEAM
Hello everyone. Like all of you, I am staying inside and working on those projects I have put off for so long.  In the mornings, I stay pinned to my computer writing my next 1930s Mona Moon Mystery.  I have to write when I am fresh or just forget it, but in the afternoon I am a ferocious cleaner.  My floors have never looked so good.  Currently I am working on my fifth book in the Mona Moon Mystery Series.  I adore writing about the 1930s, which was very similar politically and financially to what is currently happening.  I love weaving real events and people into my storylines, and try to make everything in the mysteries as accurate as possible, even down to the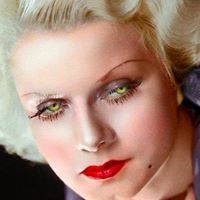 food they ate and undergarments they wore during this time period.  I based Mona's looks on the 1930s movie star, Jean Harlow, with her famous platinum hair.
I was very fortunate that Murder Under A Blue Moon was so well received by readers like you.  It was even named one of the top ten best mystery reads by Kings River Life Magazine.
Currently, the first Mona Moon Mystery – Murder Under A Blue Moon – is on sale.  You can go to my landing page and order from your favorite paysite: http://www.abigailkeam.com/books/murder-under-a-blue-moon/  or straight to Amazon – https://www.amazon.com/dp/B07QBD2NPC
FIVE STARS! – READERS' FAVORITE
"Murder Under A Blue Moon: 1930s Mona Moon Mysteries Book 1 by Abigail Keam is a most delightful novel. Author Abigail Keam shows off her gift for fantastic descriptions and vivid characterization with the classic setting that revolves around the Moon mansion. Mona is the epitome of strong female characterization as she balances her free-thinking, trouser-wearing independence with the softer side of an alluring woman of fashion and wealth. Readers of this mystery will love this book and eagerly await the next installation of the Mona Moon Mystery series."
FIVE STARS! – MJB REVIEWS
"The characters are well rounded and well developed. The writing style flows smoothly and the book is an easy read. The author seems very knowledgeable about this time period and that lent an authenticity to this book and kept me fully engaged. I would recommend this book to anyone who enjoys a well crafted mystery. If you enjoy reading about past eras, grab this book." 
Murder Under A Blue Moon
Murder Under A Blood Moon
Murder Under A Bad Moon
Murder Under A Silver Moon
Murder Under A Wolf Moon (Coming Soon)
About Abigail
:
Abigail Keam
is an award-winning author who writes the Josiah Reynolds Mystery Series about a female beekeeper turned
amateur sleuth, the sweet Last Chance for Love Romance Series, and the Princess Maura Tales series.