We're so excited to catch up with bestselling author Teri Wilson on Reader's Entertainment Radio!
You can listen to the podcast HERE or click on the picture below.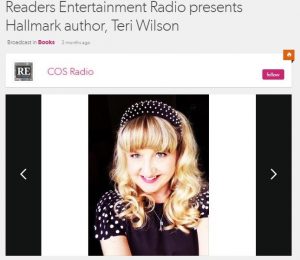 Teri Wilson is the Publishers Weekly bestselling author/creator of the Hallmark Channel Original Movies Unleashing Mr. Darcy, Marrying Mr. Darcy, The Art of Us, & Northern Lights of Christmas, based on her book Sleigh Bell Sweethearts.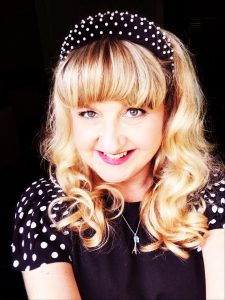 She is the recipient of the prestigious RITA® Award for excellence in romantic fiction for her novel The Bachelor's Baby Surprise. 
Teri has a major weakness for cute animals, pretty dresses & Audrey Hepburn films. She loves following the British royal family.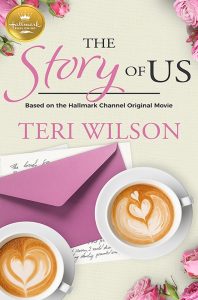 Connect with her at her website, Facebook, Twitter, Instagram, & Pinterest.
You can also add and share her books on BookBub and GoodReads.
We proudly interview Teri Wilson!
Radio Show Host Patricia W Fischer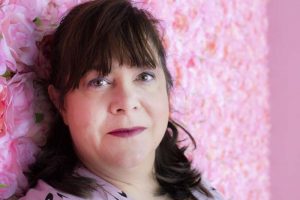 After working as a trauma/critical care nurse for a decade, Patricia W. Fischer left the medical field and put her journalism degree to work and those multiple medical stories came in handy.
For the past twenty years, she's penned stories for parenting, entertainment, and professional nursing websites as well as Chicken Soup for the Soul series and The American Journal of Nursing.
Since 2015, Patricia's been a monthly contributor to San Antonio Living as a book picks expert and in 2017, she added radio host to her resume with Readers Entertainment Radio.
To date, she has nine romance books published.
You can reach her on Facebook (Patricia W. Fischer), Twitter (@pawf1067), Instagram (PatriciaWFischerauthor, and Pinterest (Patricia W. Fischer author).
Patricia W. Fischer RN (ret)
Romance author & journalist
Host-Readers Entertainment Radio
Book Picks-SA Living
Tule Publication
RE on iTunes- https://podcasts.apple.com/us/podcast/readers-entertainment-radio/id280931729