Bestselling Romantic Suspense Author Launches New Series Set in Historic Mississippi
In this thrilling launch to her new Natchez Trace Park Rangers series, Daphne Du Maurier Award winning author Patricia Bradley introduces a fresh cast of characters in her new novel Standoff. Set in Natchez, Mississippi—the oldest city on the Mississippi River—this book plunges readers into a murder plot hallmarked by suspense, intrigue, and a touch of romance.
When undercover ranger Luke Fereday finds out that the Natchez Trace Parkway is being used to move drugs, he sets out to infiltrate the center of the drug ring. However, his plans go awry when a late arrival to a stakeout leads to discovering the body of his friend, park ranger John Danvers.
Brooke Danvers is dead set on investigating her father's murder, but soon finds herself the target of a killer who will stop at nothing to silence her. Keeping Brooke safe will take all of Luke's skills, but what will happen when he realizes he's falling for the daughter of the man he failed to save?
With the page-turning suspense Bradley fans have come to love, this series opener set in the sultry South will have you on the edge of your seat and craving the next installment.
(STOP BACK TOMORROW FOR A FUN INTERVIEW WITH PATRICIA)
Excerpt from Standoff
Luke Fereday's nerves thrummed like high-­voltage wires as the wind from the approaching thunderstorm moaned through Windsor Ruins. He'd found the gate to the enclosure unlocked and slipped inside, concealing himself behind one of the twenty-­three columns that stood like ghostly sentinels under the harsh overhead lights. The columns were all that remained ofÅthe five-­story plantation that burned over a century ago.
Earlier in the day another storm had blown through South Mississippi and saturated the ground, leaving the earthy smell of wet leaves. Overhead, Spanish moss hung from live oaks and whipped back and forth in the wind that had taken a cooler turn. He hoped to be away from here before the storm arrived. With a quick tap of his watch, he checked the time. Almost midnight. Sonny was late.
All the things that could go wrong, including his cover being blown, ran through his mind. Even in the chilled air, sweat made his palms slick, and he wiped them on his jeans. It had taken four months to get a meeting with Charley Romero. Four months of baiting his hook by buying five- and ten-­thousand-­dollar amounts of heroin from Sonny.
Thunder rumbled again, competing with an owl's lonely hoot. Luke ignored the shiver that raced down his spine and bent to check the backup Ruger in his ankle holster. Meetings like this he always carried two guns—­his Glock and the lighter-­weight Ruger. Then he stood and scanned the clearing once more.
Lights flashed as a car swung into the drive, followed by more lights. They were arriving in separate vehicles. He took a deep breath and slipped into his role, this time playing himself. Luke Fereday. Made him feel exposed.
Actually it wasn't the Luke Fereday he was now, but the one who had a reputation for trouble back in his high school days. Never thought that reputation would come in handy.
A minute later a pickup and an SUV rolled into the clearing and parked beside Luke's Jeep Cherokee. He stepped out of the shadows as a lanky man climbed out of the truck holding an LED lantern. Luke would bet his next paycheck the floral Hawaiian shirt Sonny wore hid a gun tucked in the waistband.
"Hey, my man," Sonny said. The dealer glanced around. "This place gives me the willies at night."
Luke shrugged. "You picked it."
"I know, but it's still creepy."
"You're late," he said.
"My friends over here had a little business to take care of. I was about to call you when they showed up."
Sonny was twitchy. And he was talking too much. Luke tensed, shifting his stance to the balls of his feet as the driver climbed from the SUV. The overhead lights gave just enough illumination to make out the man's features.
The sixth sense honed by years of drug buys kicked in. It was hard to tell his age, but something about the cut of his shoulders and the way he held himself was familiar. Luke had seen him somewhere, maybe even had contact with him, but his photo hadn't been in any of Luke's files. What if he'd arrested him before in a drug sting?
Luke's gaze shifted as another man crawled out from the passenger side. Charley Romero purported to be second in command in an organization that had ties with a South American cartel and stretched from Natchez to New Orleans and eastward into Florida.
Romero was shorter than his bodyguard and might come to Luke's shoulders. But looks were deceiving, and he knew to treat him like the cottonmouth snakes roaming the woods around him. Very carefully.
He looked closer at the bodyguard, still trying to place him. That was the problem he always faced when he dealt with unknowns. The man could be someone Luke had busted in the past, even in a different part of the country.
"Wasn't expecting but two of you." He caught himself before he reached to smooth the full beard that was no longer there. Since he was playing himself, it wasn't needed, but he sure did miss it, along with the John Deere cap that always shaded his eyes.
"Romero here wanted his friend to tag along," Sonny said, palming his hands. "It's all good."
"Your friend in the shadows. He have a name?" The hard metal of his Glock pressed against the small of Luke's back, reminding him it was a dangerous game he played.
"Yeah," Romero said, "but you don't need to know it."
Tension crackled in the humid air. The bodyguard moved out of the shadows to join Romero, and Luke planted his feet. The bodyguard stood a good two inches taller than Luke's six feet. He inched his arm back, ready to grab the Glock in his waistband. Not much room for error. If the deal went south, he'd take out Romero first, then the bodyguard. He nodded to Sonny. "I'm only trusting them because you say they're okay."
Romero folded his arms across his chest. "How do we know you're not a narc?" His voice rose and fell in its thick Cajun accent.
"Hey, Charley, my man," Sonny said. "Luke here is okay. I know him."
Luke squared his shoulders and kept his gaze on Romero. "How do I know you won't rat me out to the law around here?"
A look passed between the bodyguard and Romero, who grinned. "You don't have to worry about the law." Romero stared at Luke a minute longer, and then he tipped his head. "I heard you're looking for some Big H."
A little of the tension eased from Luke's body. "And I heard you had some."
"Maybe. How much you want?"
"A kilo, right?" Sonny said, looking toward Luke.
"Provided the price is right."
"A kilo will cost you sixty-­five Gs," Romero said.
Luke toed the ground with his ostrich-­skin cowboy boots and then raised his head to pin a narrowed gaze on Romero. "Sonny said it was only sixty."
About the Author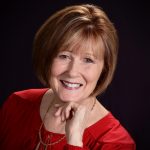 Patricia Bradley is the author of Justice Delayed, Justice Buried, Justice Betrayed, and Justice Delivered, as well as the Logan Point series. Bradley won an Inspirational Reader's Choice Award in Romantic Suspense, a Daphne du Maurier Award, and a Touched by Love Award, and she was a Carol Award finalist. She is cofounder of Aiming for Healthy Families, Inc., and she is a member of American Christian Fiction Writers and Sisters in Crime. Bradley makes her home in Mississippi. Learn more at https://ptbradley.com/