When I'm not writing or practicing I love to hike. I'm what they call a walker! I'm usually out in places like Laguna Beach or San Diego.
But I also enjoy the city. I grew up in an Urban environment so I also enjoy walking in the city. Once I took a walk in Tokyo and got lost! Even though it was a bit scary, it was quite the adrenaline rush! I love the Beach and I love the water. I love writing while hearing the waves come in!
Jackiem's latest release ……ZARYA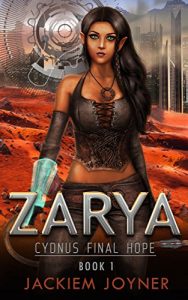 Zarya is only fifteen, but her planet's fate lies in her hands. Will she stop Gerik and his secret weapon in time to save the people?
Governed by a brutal military, Cydnus is a wasteland where everything is under surveillance and everyone is controlled. It's a fact, the way of life, and no one dares question it.
That is, until Zarya's father confronts Gerik, the planet's sadistic, chief military officer. Immediately, he's silenced and never heard from again.
In a desperate search to find her parents, Zarya uncovers a plot by Gerik to release a lethal weapon against the people, killing them all. Using her father's research and detailed specs of the technology used by the military, she is Cydnus's only hope.
Equipped with Sochi, her AI-powered flying airboard, and accompanied by her high school friends, Zarya sets out on a journey to find her family, stop Gerik, and save her home from certain destruction.
Zarya – Cydnus Final Hope brings readers a stunning adventure of teen survival led by a strong female heroine like no other.
ABOUT THE AUTHOR:
Jackiem Joyner
has loved Science Fiction ever since he was a child, fascinated by all the stories and imaginations of futuristic worlds. But it wasn't until later in his life, after experiencing huge success in the recording business, that he decided to put pen to paper – the result of which is his debut novel, Zarya.