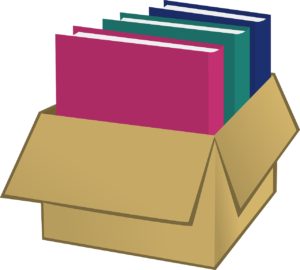 How Booksellers and Readers Can Stay Safe While Mailing Books
Guest post by Brooke Chaplan
A pandemic does not have to stop people from curling up with a good book. This means booksellers can still make a profit because customers are going to need new books while staying at home. However, shipping books is something that requires a lot of caution during a pandemic. The following tips can keep booksellers and readers safe while mailing and receiving books.
Shop for Supplies Online
If you are not looking to leave your home to mail your books, you can easily shop for your supplies at the USPS, FedEx and UPS websites. The selection includes supplies for various items. You can even take care of your stamps or postage on the website. The supplies and stamps are shipped directly to your home.
Print Your Label
You may need a shipping label to ship your books to your customers. Luckily, this is another task you can take care of online. The same carrier websites that offer shipping supplies also allow you to print labels. You do not have to worry about placing an order or leaving the house because you can print the labels right in your home.
Schedule A Free Pick-Up
You do not have to go to the post office to mail the books to your customers. There is an option to schedule a free pick-up right on the carrier website. Remember to have your shipping boxes sealed and labeled accordingly for your mail carrier, and be sure to let your carrier know of the designated pick-up spot. This way, they can take your packages to be shipped right away.
Stay Safe When Receiving Packages
If you are a reader who is receiving your books in the mail, be sure to bring your disinfectant product to wipe down the package at the door. You can also wipe it down at a designated spot inside your home, but remember to clean that spot when you are finished opening your package. Another option is to open your package and discard the packaging outside.
Go the Extra Mile
It also helps to go the extra mile when receiving your books in the mail. Start by wiping down the next layer of packaging. If you can do so without ruining the cover, wipe down the front, back and spine of your book. Be sure to wash your hands before you start reading your book, and avoid touching your eyes, nose and mouth before your hands are clean and sanitized.
If you take the proper precautions, you can safely ship and receive your books during a pandemic.
Brooke Chaplan is a freelance writer and blogger. She lives and works out of her home in Los Lunas, New Mexico. She loves the outdoors and spends most of her time hiking, biking, and gardening. For more information, contact Brooke via Facebook at facebook.com/brooke.chaplan or Twitter @BrookeChaplan