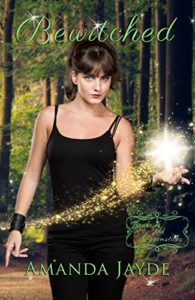 Bewitched (Boudoirs and Broomsticks Book 3) by Amanda Jayde gets 5 stars out of 5 for this fun, magical, sexy read!
We love the returning lost love trope and this book gives it to us with the sexy hero, former Navy SEAL Greyson Caulfield who is as sexy as they get!
Our heroine, Emily Caswell finds him hard to resist. And I love her! She's imperfect, funny and brave.
There's mystery and sexy-times galore!
ABOUT THE BOOK
Emily Caswell has secrets. Witches, curses, death–she's lived with them all, but the one thing she's wanted above all else is the one thing she can't have. Love. She thought her life was just fine if a little lonely, but if this was the price to pay, she could accept it. Until the one person who held her heart, the boy she once loved, returns. Ex-Navy SEAL Greyson Caulfield is coming home. Forced to retire after an injury, he is returning to civilian life. Back to his family, his best friends, and to face the one that got away. His one regret in life was how things ended with Emily, but now that he's back maybe he can set things right again. When love means courting death can these star-crossed lovers find a way to be together? And if death doesn't drive them apart, then the secrets Emily is keeping just might.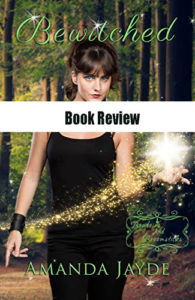 Review by Sheila English