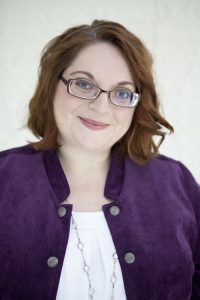 Behind the Words with Liz Johnson
A Dazzle of Diamonds 
Welcome, tell us a bit about yourself. Where you're from, where you live? Do you have one of those day-jobs?
I grew up in a small town in Arizona. After working in publishing in Colorado Springs and Nashville for ten years, I moved to Phoenix a few years ago so I could be closer to the coolest nieces and nephews an aunt could ask for. I do have one of those day-jobs. I work as the marketing manager for a nonprofit and get most of my writing done during lunch breaks and on the weekends.
How long have you been writing?
I wrote my first story when I was seven and signed my first book contract when I was 27. During that time I wrote some really bad novels, took a lot of classes, and wrote some better books. I've been writing for more than 30 years—professionally for the last 12.
Briefly describe your writing day.
My writing days never look the same. But generally, I write in spurts an hour a time. I prefer to go to a coffee shop or a restaurant and plug my headphones in while I fill up a page or two. And snacks always help.
Tell us about your latest release?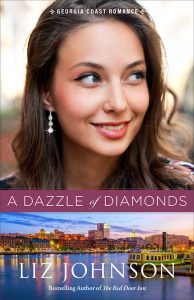 A Dazzle of Diamonds is the third book in the Georgia Coast Romance series—a stand alone story about best friends searching for a lost Civil War treasure. Penelope Hunter loves her job as the events manager at one of Savannah's premier historic venues—until her ex-fiancé walks into her office with his new bride-to-be. To make matters worse, a scheming social matriarch is intent on seeing Penelope fired, especially if she insists on being seen with Tucker Westbrook.
Since returning from serving two tours in the Middle East, Tucker has built a thriving security company. His work is nearly as stabilizing as his friendship with Penelope, who has been by his side since childhood. But when the lone candidate for county sheriff goads him, Tucker loses his cool and ends up on the ballot—and on the receiving end of a smear campaign claiming the Westbrooks were traitors to the South.
To clear his name, Tucker and Penelope must join forces to find the truth behind a 150-year-old lost treasure. But the more time they spend together, the closer she comes to losing her job—and falling helplessly in love.
Blurb:::::
Forced to make a different plan for her life after being jilted, Penelope Hunter threw herself into her job as event manager at one of Savannah's best venues. But when her ex-fiancé and his new bride-to-be sign on as clients and a scheming social matriarch threatens to get her fired, her hard work may be in jeopardy.
After two tours in the Middle East, Tucker Westbrook is used to a life in flux. His only constant is his long-standing friendship with Penelope and the thriving security company he's worked hard to build. But when a cocky candidate running unopposed for county sheriff goads him, Tucker ends up on the ballot and his life is upended. Not only is he on the receiving end of a brutal smear campaign, but he and Penelope must join forces to uncover the truth behind a 150-year-old treasure to
clear his family's name. And the more time they spend together, the closer she comes to losing her job— and falling helplessly in love.
Are your characters entirely fictitious or have you borrowed from real world people you know?
Each of my characters is fictional, but I often pull from reality to flesh them out. I love to include stories from my own family's history or from friends. A visit to Savannah inspired many of the people in this book.
Would you share one detail from your current release with readers that they might not find in the book?
Penelope and Tucker have been best friends for twenty-five years, and they've never been anything more than platonic. Well . . . except maybe that time that Penelope wanted to go to junior prom with Tucker. In fact, she turned down more than one invitation. But Tucker had no idea. He assumed she'd rather stay at home reading. So, he took another date, and Penelope pretended the night never happened. Because pining after her best friend was no way to live. Only lately . . . well . . . things have been a little different.
Who has been the most difficult character for you to write? (Any of your books)
The most difficult character I've ever written was Anne Norris from A Glitter of Gold. At first I couldn't figure out her backstory, and then when I realized that she had been in prison, I struggled to figure out how she'd respond. How does spending almost six years in prison change someone? What kind of baggage was she carrying? Ultimately she took some time, but when I discovered who she was really was, I loved writing her character.
If you could be one of your characters for a day which character would it be? Why?
I think I'd like to be Aretha Franklin from my Prince Edward Island Dreams series. She's a vibrant, spunky antiques dealer, who loves deeply and doesn't take guff from anyone. And she's believed by everyone who knows her.
What's next?
I'm working on a new series scheduled to launch in summer 2021. It's a contemporary romance series about three brothers in a small town. Each of them struggled to find their footing after their father walked out on their family when they were teenagers. As adults, they're intent on making a future for themselves—and on finding love.
All writers are readers. Are there any particular authors that have influenced how you write and, if so, how have they influenced you?
I'm inspired by writers all the time. Romance writers like Jenny B. Jones and Maisey Yates have influenced how I use romantic tension in my writing. I loved how author Ariel Lawhon used time in I Was Anastasia, and it made me reconsider how I reveal historical details and play with chronology. I thought about that a lot as I wrote A Dazzle of Diamonds.
If you could have dinner with any writer living or dead, who would it be and why?
Right now, it would be dinner with my Tuesday night writing group. For almost two years, I've been meeting with a small group of writers including Lindsay Harrel, Sara Ella, Tina Radcliffe, and others. Their friendship has been such an encouragement and inspiration to me as a writer and as a woman. We've been unable to meet for the last month, and I miss them terribly.
If you could ask your favorite author a question what would it be?
My favorite novelist is Elizabeth George Speare, and I was an adult when I discovered she and I lived in Arizona at the same time before she passed away. I would have loved to meet her and hear about her inspiration and how she was able to write children's books that appealed to adults.
Do you have a secret talent readers would be surprised by?
It's not a great talent, but I do enjoy ice skating. I took lessons when I was 25, and I loved it.
Your favorite go to drink or food when the world goes crazy!
Diet Dr Pepper is always my go to!
What is the one question you never get asked at interviews, but wish you did? Ask and answer it.
What book do you wish you'd written?
So many! But I would have loved to have written the Guernsey Literary and Potato Peel Pie Society. It's the most enchanting book I've ever read!
Thank you so much for joining us today, Liz!
For more information on Liz Johnson please visit her website.