Reader's Entertainment Radio presents a wonderful, warm interview talking about a middle school series you're going to love!
Amy Bearce writes magical escapes for young readers and the young at heart. She is the author of the World of Aluvia series, Shortcuts, and Paris on Repeat (July 2020).  She is also a former reading teacher and school librarian. As a military kid, she moved eight times before she was eighteen, so she feels especially fortunate to be married to her high school sweetheart. Together they're raising two daughters in San Antonio.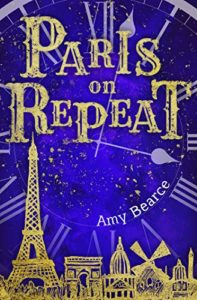 LISTEN to the podcast!
You can find Amy at her website, Facebook, Twitter, Instagram, YouTube, and Linkedin.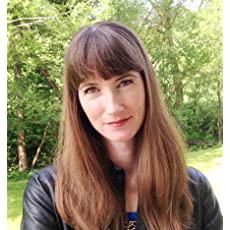 Her books are on Amazon and Bookbub.
ABOUT THE BOOK:
GROUNDHOG DAY gets a hilarious French twist in this delightful upper middle grade novel about first crushes and friendship. When an eighth-grade class trip to Paris goes horribly wrong, the worst day of one girl's life keeps happening over and over.
Fourteen-year-old Eve Hollis is ready to push through her fears and finally let her crush know how she feels. And what better place to tell him than on top of the Eiffel Tower in the City of Love? But things don't go as planned, and Eve is sure she's had the worst day of her life–until she wakes up the next morning to realize the whole disaster of a day is happening again. She's trapped in a time loop.
Desperate to make it stop, Eve will have to take some big risks and learn from her mistakes or she's destined to live the most awkwardly painful day of her life over and over again, forever.