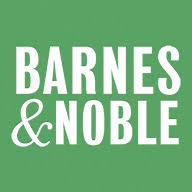 Educator Members Receive 25% Off Most Merchandise, Plus Special Offers on Select NOOK® Devices and 10% Off All Café Items — Barnes & Noble Will Also Host New Kid Author Jerry Craft for a Virtual Event October 7, 2pm EST
In this unique and often challenging time for K-12 educators, Barnes & Noble Inc. is pleased to announce Educator Appreciation Week from Saturday October 3, through Sunday, October 11. During this special week, our Educator Members will receive 25% off most merchandise including books, workbooks, and educational games both at their local Barnes & Noble and on BN.com. In addition, teachers can tune in with their class on Wednesday, October 7, at 2pm ET for a free virtual event with bestselling graphic novelist Jerry Craft, author of the Newbery-winning New Kid.
"We are excited to be offering a full week of Educator Appreciation as teachers and schools manage a difficult and unprecedented school opening," said Tracy Vidakovich, Vice President, Business Development for Barnes & Noble. "We can't thank our educators enough for all they are doing this year. During this week of appreciation, we are hosting a very exciting virtual event with incredible graphic novelist Jerry Craft. We hope teachers and kids from around the country can tune in to this fun event."
Barnes & Noble is thrilled to be hosting Jerry Craft on its Facebook and Youtube channels for a drawing demo and discussion with librarian Deborah Taylor, who teaches young adult literature at the University of Maryland, College of Information Studies. Schools can tune in on Barnes & Noble's Facebook and YouTube channels. The video will be available until the end of Educator Appreciation Week on October 11. Jerry Craft is the author of the Newbery-winning New Kid, and his newest graphic novel, Class Act, will be released on Tuesday, October 6.
October's Educator Appreciation Week will give Educator Members:
25% off list price on most books, gifts, music, DVDs, and toys and games for classroom and personal purchase;
10% off Barnes & Noble's GlowLight Plus, the bookseller's largest eInk reader;
10% off Barnes & Noble Café beverages and food during Appreciation Days.
The special discounts offered during Educator Appreciation Week are available to pre-K to grade 12 teachers and administrators enrolled in the free Barnes & Noble Educator Discount Card Program. To take advantage of these offers, educators can apply for their Barnes & Noble Educator Discount Card in their local store or online on BN.com.