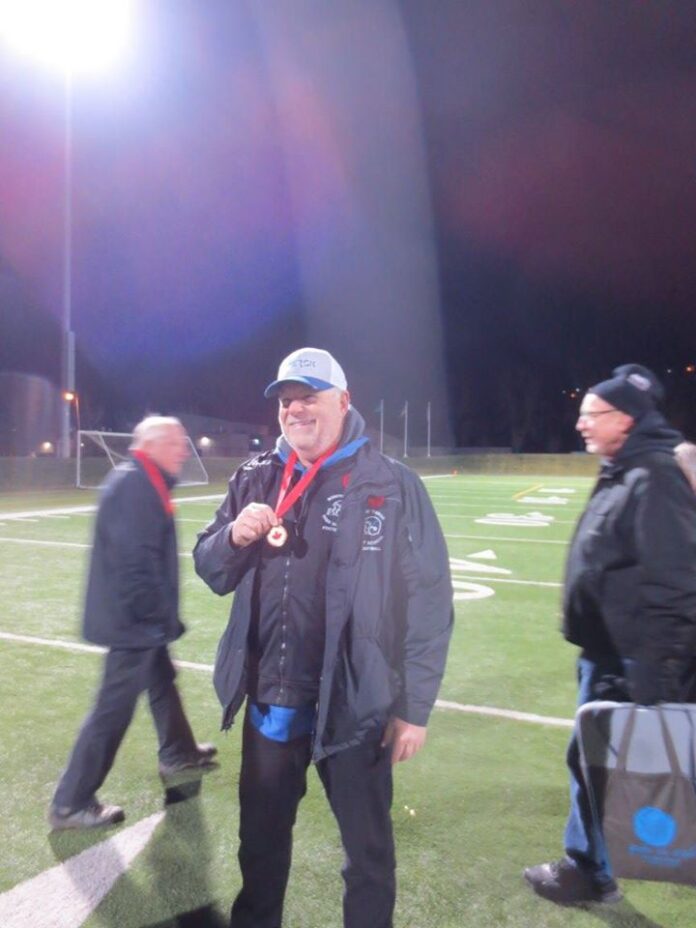 Special Feature
Falling in Love with Fall by Dwayne Clayden
I love fall. Summer is great, and I don't like when suddenly one morning and it is cool outside. A switch was flicked. But fall has its own qualities. Fall to me is football. From the time I was eight or nine, I played football with my friends in Bowness Park. Running through the leaves, crunching under my feet as we played until the park lights came on. I'd arrive home, scratched and bruises and often having had at least one bleeding nose, and mom would say, "Did you have fun." I'd reply, "Yes." She'd say, "Good. Now get cleaned up for bed." No coddling there!
Then into bantam football when I was twelve, through high school, junior football and men's leagues. I seldom passed an opportunity to play football. If you called on a Saturday morning and said let's go for a run or go to the gym, I'd find an excuse and say 'no.' If you called and said we were playing football from sunup to sunset, I'd be in.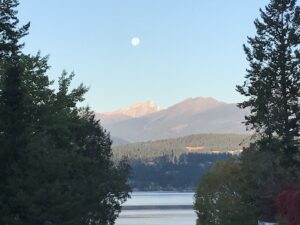 After my playing days, I coached football. For six years I coached teams my son, Matt, played on. I rarely coached him, which was probably good for our relationship! But in the last couple of years we bonded over football. He trusted me as a coach, and I certainly trusted him as a player. When I needed a big play, I knew Matt would come through. Matt graduated high school and his career ended, but mine continued. This will be the first year in the past fifteen I'm not coaching. Covid19 has seen to that.
There is nothing better than a late September night at the football field, under the lights, with a slight chill in the air, the odor of leaves, and pine needles, and attending a football game. Whether as a player or a coach, I love those nights. As a player, I'd say to my teammates, it's a glorious night for football. As a coach, I used the same line. The greatest thrill was in 2015 when we won the city championship in November, under the lights on a frosty night. It was a 13-0 championship season.
I loved the challenge as a player and it seemed the farther we were into fall, the better I played. When coaching, I loved the chess game challenge of thinking four or five moves ahead of the opposition coaches. I played offense and defence, so I was almost coaching against myself, thinking what would I do in this situation if I was the opposition offensive coach, then countering with a defence.
It's also the incredible beauty. The leaves changing to brilliant red and golden yellow. The cool yet refreshing air. Birds flying south, Canadian Geese honking overhead.
As I write this, I'm sitting on the deck at the cabin, surrounded by beautiful colors, eight-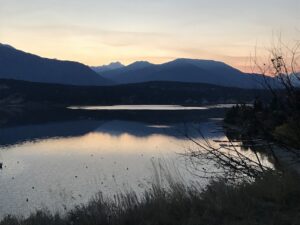 degree Celsius temperature, crisp air and loving every second. I'll spend the day out here, editing a novel. I may need a hot chocolate or two to warm my fingers. But there is no place I'd rather be. I love fall.
Check out Dwayne's latest release SPEARGRASS-OPIOID: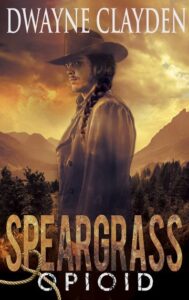 The new tribal sheriff of Speargrass, Montana's ex-rodeo champion, Franklyn Eaglechild, a man plagued with injuries from the past. His damaged health leaves him with a dim future of lost dreams. While coping with his personal defeats, Franklyn quickly discovers not everyone in Speargrass is thrilled to have a new sheriff in town looking into their business.
Franklyn soon makes enemies in high places when he refuses to play by the rules. Friends are scarce, but lucky for Franklyn, he has at least one friend he can rely on—his adopted brother and DEA Special Agent, Riley Briggs in Great Falls.
As an opioid crisis spirals out of control in and around Great Falls and Speargrass, Franklyn and Riley realize they need to join forces if there is any hope of putting an end to the destruction.
About The Author:
Dwayne Clayden is the best-selling author of the Brad Coulter Series. His recent release is Speargrass-Opioid.
Dwayne combines his knowledge and experience as a police officer and paramedic to write realistic crime thrillers. Crisis Point, Dwayne's first novel, was a finalist for the 2015 Crime Writers of Canada, Arthur Ellis Awards.
Dwayne is a popular speaker at conferences and writing groups presenting on realistic police, medical, and paramedic procedures.
Website:                                  http://www.dwayneclayden.com