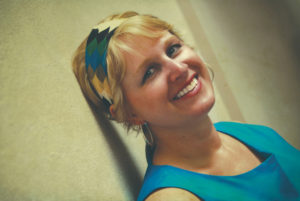 Welcome Susan, we're excited to have you on Reader's Entertainment. First, tell our readers a bit about yourself.
I'm the author of nearly 80 novels (I feel very old when I say that!), the wife of 1 husband, (over 30 years), mother of four adult children and two spouses, and "MayMay" one adorable granddaughter.  I'm also a SCUBA diver, a swing dancer, a writing teacher, the owner of a school for writers, a world traveler, a home remodeler and a friend of Jesus. I feel very very blessed with my life.
Where you're from, where you live? Is writing your full-time job?
I grew up in Minneapolis, graduated from the University of MN, did ten years in SIBERIA as a missionary, (not a typo), lived in a tiny town on the shores of Lake Superior in northern MN for fifteen years, and now split my time between our home in Minneapolis, and our vacation place in Florida. I do write full time, about 5-6 hours every day, Monday-Friday.
How long have you been writing?
All my life. But, my first book was published in 2002. So…18 years.
Give readers a look at a typical writing day.
I get up around 7am, make coffee and spend the first hour doing my "Miracle Morning," – a time of mediation, reading, prayer, and planning for my day. Then I do a few personal chores, grab breakfast, and start my day at 9 am by attacking the first item in my "block of time." I organize my day not by time slots but by "Power Blocks" where I focus on ONE type of activity at a time. E.g. I might write a blog. Or I might answer email. Or I might edit a chapter. Or maybe I draft a chapter. I might write a class, or even listen to a class. Whatever it is, I block an hour, maybe two, and ONLY do this task. Then, I take a break and do another Power Block. I usually have one morning block, and 2-3 afternoon blocks, depending on my projects. I love working this day because I can plan my week, doing many different activities, but getting each done in their own time. I usually take a walk at lunchtime and end my day around 6pm so I can join my husband for dinner. It's not unusual for me to work after dinner, Mon-Thursday, as my goal is to take Friday afternoon and all weekend off!
Tell us about your latest release? Where the idea came from? Perhaps some fun moments, or not so fun moments?
My latest release, The Price of Valor, is the final book in a trilogy about a man's search for his wife…and ultimately, a quest to save his nation. The wife of Former Navy Seal, Hamilton Jones has been missing and presumed dead for over a decade. But when Ham discovers that she's not only alive, but has vital information about the safety of America, he has to find her, get the information, bring her home, and maybe, just maybe, reignite their romance. It takes place in Italy, Minnesota, and finally, Washington D.C.
I get my ideas from the news, television shows, conspiracy theories (seriously! They're fantastic for what-ifs!) and my own musings. This particular idea was birthed years ago when I was plotting a different series, the Montana Marshalls. It was fun to see it come to completion in Price of Valor!
Could you share one detail from your current release with readers that they might not find in the book? Perhaps a juicy bit of back-story, or something only you know about a character.
The setting, Catania, Italy, just happens to be where my son and his wife currently live! He's a corpsman at an air base outside Catania, and in order to get the setting correct, I made them "facetime" with me all over Catania! (I'm sure they got tired of me asking, "what does it smell like?")
Who has been the most difficult character for you to write? Why?
I think Ham's wife, Signe, was the most difficult. I had to make her likeable, and yet committed to her mission. Her backstory is not an easy one, and she's made some questionable choices that most people wouldn't agree with. So, I had to figure out what was likeable about her, and then, how to address her choices in a way that readers would at least understand. Finally, I had to figure out how Ham would react in a realistic but compassionate way to these choices. It was a difficult dance, but with the help of my excellent editors at Revell, I think we got it right.
If you could be one of your characters for a day which character would it be? Why?
I love Jenny Calhoun, the character of book #1. She's smart and tough and athletic, and I love that she knows how to take care of herself and everyone else.
All writers are readers. Are there any particular authors that have influenced how you write and, if so, how have they influenced you?
Oh my, I think there might be a word count on this blog, right? LOL. So, of course, I read the usual suspects – Francine Rivers, Dee Henderson, Tracy Peterson, Deb Raney, Colleen Coble. But I am also a fan of a number of new authors – Rachel Hauck (my writing partner!), Ronie Kendig, Lynette Eason, Patricia Bradley, Lynn Blackburn, Natalie Walters, Melissa Tagg, Lisa Jordan, Tari Faris, Beth Vogt, Lindsay Harrel, Bethany Turner, Jessica Kate, Nicole Deese, Tammy L. Gray, Betsy St. Amant…my kindle is full, and I'm sure I missed people! This is a great time to be an author—and to find new authors!
Do you have a secret talent readers would be surprised by?
Hmm…I love home DIY and remodeling. (although I think readers know this!) If I weren't an author, I'd probably be a DIY blogger!
Your favorite go to drink or food when the world goes crazy!
Okay, I found this new drink that I LOOOOVE. It's a grown up drink, but it's very, very light. I take red wine Sangria, fill up my glass (on the rocks) halfway, and then I take margarita mix (without the tequila), add ice to it and slush it up in a blender. Then I add that on top of the Sangria. It makes the drink very low alcohol content, but adds a limey-margarita flair that is super fun.
Then, I take some flour or corn tortillas, pour a little olive oil in the bottom of a cooking sheet, wash the tortillas in the olive oil and then cut them into triangles and put them on the sheet. I grind some Himalayan salt on them, then cook at 350, turning once, for about 10-12 minutes. Let cool on a paper towel, then serve them with homemade guac or salsa. Better than store bought, for sure.
Or, just come over on a Friday night. That might be easier. ?
What are you reading right now?
I'm reading Brandon Sanderson's The Way of Kings. It's very long. But very good.

Thank you so much Susan, for joining us today!!
HERE'S A LOOK AT SUSAN'S LATEST RELEASE — THE PRICE OF VALOR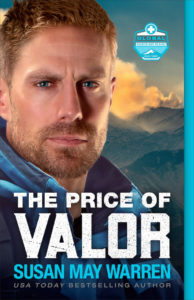 A high-octane mix of love and adventure
Kidnapped by rebels while serving as a humanitarian aid worker in Chechnya, Signe Kincaid has spent the past decade secreting out valuable information about Russian assets in the US to her CIA handler. Fearing for her daughter after being discovered as an operative, Signe sends her to former Navy SEAL Hamilton Jones for safekeeping. Signe is ready to give her life for her country, and she can hardly expect Ham to rescue her after breaking his heart over and over.
Hamilton Jones has never forgotten the only woman he loved—and he can't believe after all these years she's shown up alive. But can he forgive her for her secrets? And, when Ham discovers the reason Signe has kept her distance, he must choose between love for her and love for the nation he has vowed to protect.
Will he save the many? Or the few? And what is the price of valor?
You can purchase THE PRICE OF VALOR at:
http://www.bakerpublishinggroup.com/books/the-price-of-valor/395091
Praise for The Heart of a Hero "Warren once again delivers a high-action inspirational that explores how love and faith ground those on the brink of disaster."—Publishers Weekly
About The Author:
Susan May Warren is the USA Today bestselling author of more than 65 novels with more than 1 million books sold, including The Way of the Brave and The Heart of a Hero, as well as the Montana Rescue series. Winner of a RITA Award and multiple Christy and Carol Awards, as well as the HOLT Medallion and numerous Readers' Choice Awards, Susan makes her home in Minnesota. Find her online at www.susanmaywarren.com, on Facebook @SusanMayWarrenFiction, and on Twitter @susanmaywarren. You can learn more about Susan at:
http://www.susanmaywarren.com/
https://www.facebook.com/SusanMayWarrenFiction
https://twitter.com/susanmaywarren
https://www.youtube.com/user/NorthShoreSuz