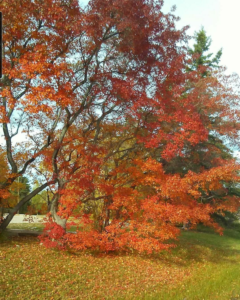 Special Feature
FALLING IN LOVE WITH AUTHOR MIRANDA OH
Up in Canada the fall is beautiful. We go from full lush green in the summer to a wild range of burnt oranges, deep reds and mustard yellows. The sun still warms your face when you enjoy your morning cup of coffee on the patio and the nights are crisp and cool enough to crack the window open while you sleep to give your lungs a bit of extra fresh air. Not to mention the pumpkin spices lattes are TO DIE for – regardless if you make them yourself, or do a quick stop at your local Starbucks.
Miranda latest release is:
JUST BREATH: CHIN UP, TITS OUT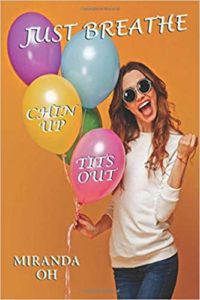 Continuing the saga of Hadley, recently divorced and wending her way down the path of life in anticipation of her rapidly approaching 30th birthday as a single woman. Testing waters and wantonly accepting new and exhilarating scenarios, Hadley wisely chooses each path carefully before diving into the quagmire which is life. A humorous, oft times sexy, look at life from a young woman's standpoint, readers will laugh out loud at some scenarios, cry at others and knowingly shake their heads at still others.
For more information about Miranda and her books:::
Facebook: https://www.facebook.com/the.miranda.oh & https://www.facebook.com/ohmirandaoh
Website: www.mirandaoh.com
IG: https://www.instagram.com/ohmirandaoh/?hl=en & https://www.instagram.com/quillandinkposcast/?hl=en
Podcast Youtube Page: https://www.youtube.com/playlist?list=PLNiINfX_iapzz74DIUDADrepIDkgL7uO_