Lisa Kessler got the chance to do a special Book Lights episode talking with bestselling author Karen Rose about her new release Say No More!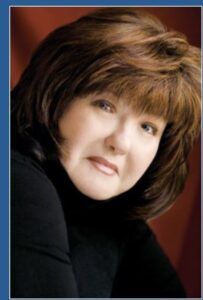 You can listen to the podcast HERE
Internationally bestselling author Karen Rose was born and raised in the Maryland suburbs of Washington, DC. She met her husband, Martin, on a blind date when they were seventeen and after they both graduated from the University of Maryland, (Karen with a degree in Chemical Engineering) they moved to Cincinnati, Ohio. Karen worked as an engineer for a large consumer goods company, earning two patents, but as Karen says, "scenes were roiling in my head and I couldn't concentrate on my job so I started writing them down. I started out writing for fun, and soon found I was hooked."

Her debut suspense novel, DON'T TELL, was released in July, 2003. Since then, she has published more than fifteen novels and two novellas. Her twenty-fourth novel, SAY NO MORE, will be released in 2020.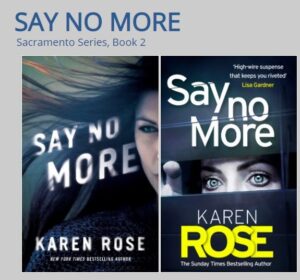 Karen's books have appeared on the bestseller lists of the New York Times, USA Today, London's Sunday Times, and Germany's der Spiegel (#1), and the Irish Times, as well as lists in South Africa(#1) and Australia! To date, her books have been translated into more than twenty languages.
​​
A former high school teacher of chemistry and physics, Karen lives in Florida with her husband of more than thirty years. You can find out more at: http://karenrosebooks.com/
And for more about our host Lisa Kessler visit http://Lisa-Kessler.com
Book Lights – shining a light on good books!