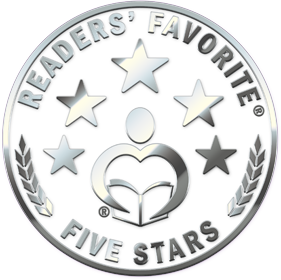 For immediate release:
Author's new book receives a warm literary welcome.
Readers' Favorite announces the review of the Young Adult – Paranormal book "Keeper of the Light" by Sheila English, currently available at http://www.amazon.com/gp/product/1530198232.
Readers' Favorite is one of the largest book review and award contest sites on the Internet. They have earned the respect of renowned publishers like Random House, Simon & Schuster, and Harper Collins, and have received the "Best Websites for Authors" and "Honoring Excellence" awards from the Association of Independent Authors. They are also fully accredited by the BBB (A+ rating), which is a rarity among Book Review and Book Award Contest companies.
"Reviewed By Susan Sewell for Readers' Favorite
Triplets are kidnapped from the confines of a cult on the day they are born, but only two remain hidden from the psychopathic leader until their unique abilities emerge, in the enthralling paranormal young adult novel, Keeper of the Light (The Faith Healer's Daughters Volume 1) by Sheila English. Triplets Ivy, Amber, and Elizabeth are born into a cult. Minutes after their birth, their cult leader father murders their mother, Abigail. Patricia, Abigail's cousin, continues with the pre-arranged escape plan she and Abigail set up. Taking the babies, Patricia joins their rescuers, John and Helena, who are hiding outside the compound. Concerned for her health, they leave Elizabeth at a hospital before continuing their journey without her. For sixteen years, Helena, John, and Patricia hide and train Ivy and Amber in weapons and martial arts to prepare them for an encounter with their father or members of his community. When Ivy discovers and uses her ability to heal, their father's minions begin showing up and disrupting their lives. Soon after, in a traumatic incident, Amber receives the extraordinary gift of necromancy. Uncertain about the consequences of using their skills, Ivy and Amber seek answers while fleeing their psychotic father. Can they stay ahead of his henchmen? Or will they be captured and become another of his brainwashed slaves?
Brimming with action and suspense, Keeper of the Light (The Faith Healer's Daughters Volume 1) by Sheila English is the first episode in an exciting paranormal thriller. Filled with twists and turns and edge of the seat action, it is a riveting page-turner. I found it impossible to put this book down until I reached the breathtaking finale. Finishing on an intriguing note, the story left me impatiently waiting to read the sequel. Complete with murder, intrigue, dastardly villains, and romance, it is a fantastic starting point for a series. Although it is written with young adults in mind, I recommend it to everyone who enjoys fast-paced, action-packed novels with paranormal aspects, plucky young protagonists, and rousing fight scenes."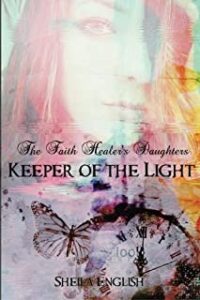 You can learn more about Sheila English and "Keeper of the Light" at https://readersfavorite.com/book-review/keeper-of-the-light where you can read reviews and the author's biography, as well as connect with the author directly or through their website and social media pages.
Readers' Favorite LLC
Media Relations
Louisville, KY 40202
800-RF-REVIEW
support@readersfavorite.com
https://readersfavorite.com