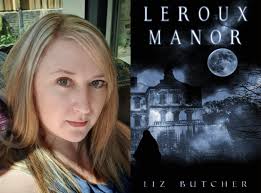 What I Love About the End of 2020 By Liz Butcher
What I love most about the end of 2020 is what I love about the end of any year—the chance to reflect on the past twelve months. Only 2020 has been a year for the records and there's certainly more to reflect on than in recent years.
Here in Australia, our year started with the continuation of horrific bush fires that saw a significant part of the country aflame. With only a fleeting moment to catch our breaths once the last fire was finally extinguished, Covid struck. Looking back over the year, there is an array of emotions as I look at the words that have now become a part of our frequent vocabulary—lockdown, quarantine, death toll. One thing I will miss the least about 2020 is the months where many of us the world over have worried, felt lost and uncertain, fearful and sad. I won't miss the restrictions on travel that have prevented us from travelling interstate to visit our loved ones, and I won't miss the inability to do all the little things we took for granted at the start of the year.
While the end of 2020 certainly won't deliver us the end to the virus, with the increasing talk of vaccines, we're at least ending the year with a little more hope. If we can all see through the end of 2020 with this ability to look forward with positivity, then I think we can face 2021 regardless of what gets thrown our way.
Make sure to check out Liz' latest release LeRoux Manor: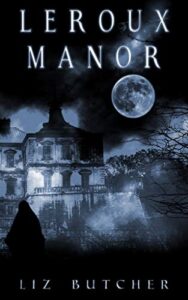 Camille's father just inherited the family manor from his estranged uncle, forcing her to leave her friends and city life just before her senior year of high school for the small town of Woodville, England. After seeing a strange old woman lurking on the estate grounds, she embarks on a mission to uncover the history of her new home. What she finds is wilder than she could have imagined—the murder of her ancestor, Caleb LeRoux, on the same day his six-year-old daughter vanished without a trace. And an unforeseen connection to Camille herself, as the only female LeRoux born to the family in over two hundred years. With the help of her new school friends, Camille delves into the secrets of the manor, uncovering an all-encompassing truth that will change the entire course of her life—past, present, and future.
ABOUT THE AUTHOR:
Liz Butcher resides in Australia, with her husband, daughter, and their two cats. She's a self-confessed nerd with a BA in psychology and an insatiable fascination for learning.