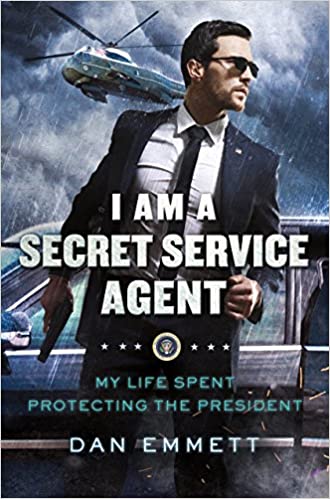 I Am a Secret Service Agent by Dan Emmett
I picked this up at a reader conference I was attending. It's intended audience is for younger readers….teens and tweens, but I found it a very wonderful read. The author is a retired Secret Service agent and a man who truly loved his job, was patriotic, and gives readers an insight into the sometimes boring and exhausting life of an agent.
I found myself intrigued by the nuances of the job, but the dedication of the agent. The assassination of President Kennedy began his desire to become an agent — he was a Captain in the U.S. Marines, A CIA Agent, and a top Secret Service agent. Dan Emmett shows any person, especially young readers exactly what dogged determination can lead to….your dream.
I highly recommend this book for readers of all ages!!
ABOUT THE BOOK:
Adapted from Within Arm''s Length for a younger audience, a rare inside look at the Secret Service from an agent who protected Presidents George H. W. Bush, Bill Clinton, and George W. Bush.
Dan Emmett was just eight years old when President John F. Kennedy was assassinated. From that moment forward, he knew he wanted to become a Secret Service agent, one of an elite group of highly trained men and women dedicated to preserving the life of the President of the United States at any cost, including sacrificing their own lives if necessary. Armed with single-minded determination and a never-quit attitude, he did just that. Selected over thousands of other highly qualified applicants to become an agent, he was eventually chosen to be one of the best of the best and provided protection worldwide for Presidents George Herbert Walker Bush, William Jefferson Clinton, and George W. Bush.
I Am a Secret Service Agent skillfully describes the duties and challenges of conducting presidential advances, dealing with the media, driving the President in a bullet-proof limousine, running alongside him through the streets of Washington, and flying with him on Air Force One. With fascinating anecdotes, Emmett weaves keen insight into the unique culture and history of the Secret Service with the inner workings of the White House. I Am A Secret Service Agent is a must read for young adults interested in a career in federal law enforcement.