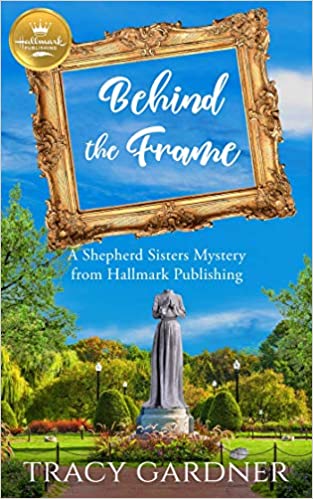 Behind the Frame: A Shepherd Sisters Mystery by TRACY GARDNER
Savanna Shepherd, an art expert turned elementary art teacher, is planning the Art in the Park festival for her hometown of Carson. But apparently, someone isn't happy that Carson got to host the event: the beloved statue in the park is destroyed. Not long after, Savanna finds the dead body of one of the people on the planning committee.
Savanna and her sisters are convinced that the arrested murder suspect didn't do it, despite strong evidence to the contrary. With the help of Dr. Aidan Gallager, Savanna's new romantic interest, they uncover hidden resentments and intrigue. Several people in Carson had a motive for the murder. Can they find out which one of them is behind the framing of an innocent person?
ABOUT THE AUTHOR:
Tracy Gardner
is a metro Detroit native who writes mystery and romance novels. A daughter of two teachers, she has been writing since she could hold a pen. Tracy grew up on Nancy Drew mysteries and rock and roll. Her drive to understand the deeper meaning of things serves her well as an author of compelling, relatable characters and stories.
Tracy splits her time between being a nurse, a writer, and a baker, because brownies are an important staple in her home, which she shares with her husband, two fun-loving teens, and a menagerie of spoiled rescue dogs and cats.