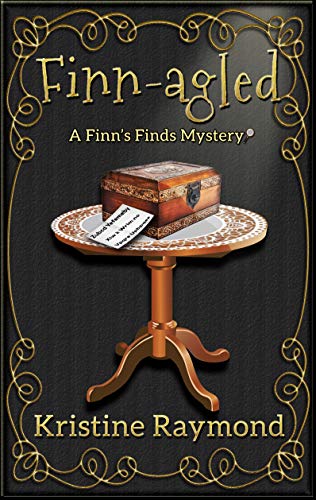 FINN-AGLED by Kristine Raymond
A secret message hidden inside of an antique wooden box, an unidentified dead body, and a mother determined to marry her off to the high school crush whom she hasn't seen since…well…high school. There's no doubt about it; Finn Bartusiak's life in the seaside town of Port New is about to get interesting.
Coming into possession of a 19th-century, bronze and mahogany writing box under somewhat suspicious circumstances, Finn's accidental discovery of a coded note leads her and Spencer Dane, bestselling novelist and love of her life (though he doesn't know it yet), on a quest to unravel the mystery behind the jumble of letters. But they're not the only ones interested in the cryptic message. There's a con man on their trail, and he'll stop at nothing, including murder, to claim the 'treasure' for himself.
Amazon.ca: – https://www.amazon.ca/Finn-agled-Finns-Mystery-Kristine-Raymond-ebook/dp/B07VFKJXHH
Amazon.com: https://www.amazon.com/Finn-agled-Finns-Mystery-Kristine-Raymond-ebook/dp/B07VFKJXHH
Barnes & Noble: https://www.barnesandnoble.com/w/finn-agled-kristine-raymond/1132539883
ABOUT THE AUTHOR: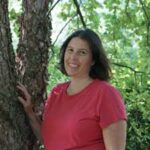 It wasn't until later in life that Kristine Raymond figured out what she wanted to be when she grew up, an epiphany that occurred in 2013 when she sat down and began writing her first novel.  Over a dozen books in multiple genres later, there are a multitude of ideas floating around in her head thus assuring she'll never be idle.
When a spare moment does present itself, she fills it by navigating the publishing and promotional side of the business.  When not doing that, she spends time with her husband and furbabies (not necessarily in that order) at their home in south-central Kentucky, gardens, reads, or binge-watches Netflix.
To find out more, please visit her website at www.kristineraymond.com and follow her on Facebook, Instagram, Twitter, and BookBub.
To request additional review copies or an interview with Kristine Raymond, please contact Mickey Mikkelson at Creative Edge Publicity: mickey.creativeedge@gmail.com / 403.464.6925.