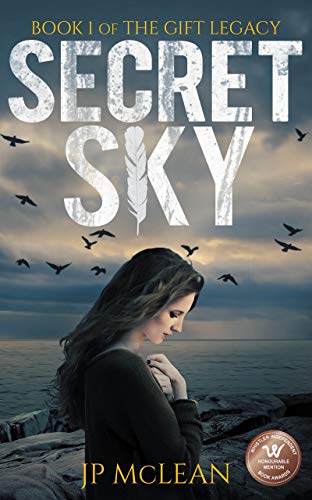 SECRET SKY! A Supernatural Thriller Author J.P. Mclean
……………….Everybody wishes they could fly – until it happens.
Emelynn Taylor's gift didn't come wrapped in pretty paper and tied with a bow, nor can it ever be returned. Now, it's taken over her life. It strikes without warning, strips her of gravity and sends her airborne, unchecked.
Haunted by terrifying flights she can't control, Emelynn vows to take command of her dangerous gift. She returns to the seaside cottage where it all began. Here, she discovers an underground society whose members share her hidden ability, and a man who sends her heart soaring.
But the deeper Emelynn gets pulled into this secret society, the more she questions their motives. Are they using the gift for good or for evil? Unravelling the truth will plunge Emelynn into a fight for her freedom—and her life.
The first book in The Gift Legacy series, Secret Sky is a thriller that skirts the edges of reality in a world within our own. Buckle up and escape the ordinary: take flight with Emelynn Taylor.
AMAZON.CA:  Secret Sky: Amazon.ca: McLean, JP: Books
AMAZON.COM: Amazon.com: Secret Sky (The Gift Legacy Book 1) eBook: McLean, JP: Kindle Store
ABOUT THE AUTHOR: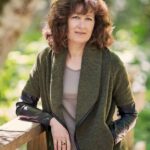 JP (Jo-Anne) McLean is an urban fantasy and supernatural thriller author best known for The Gift Legacy series. The first book of the series received Honourable Mention at the Whistler Independent Book Awards. Her short story, Boone Park, won Honourable mention from the Victoria Writers' Society. Reviewers call her writing addictive, smart and fun. Her books include endorsements from Ethel Wilson award-winning author Jennifer Manuel and bestselling author, Elinor Florence. The series has been described as fantasy light and is a good introduction to the genre for the uninitiated.
JP's body of work was included in the centennial anthology of the Comox Valley Writers Society, Writers & Books: Comox Valley 1865–2015. She is a member of the Federation of BC Writers and the Alliance of Independent Authors. Her articles have appeared in WordWorks Magazine, Wellness and Writing hosted by Colleen M Story, Mystery Mondays blog hosted by Kristina Stanley, and others.
Jo-Anne holds a Bachelor of Commerce Degree from the University of British Columbia's Sauder School of Business, is a certified scuba diver, an avid gardener, and a voracious reader. She had a successful career in Human Resources before turning her attention to writing.
JP lives on Denman Island, nestled between the coast of British Columbia and Vancouver Island. Raised in Toronto, Ontario, JP has lived in various parts of North America from Mexico and Arizona to Alberta and Ontario before settling on Canada's west coast.
You can reach her through her website at jpmcleanauthor.com.