A man of substance and integrity. We celebrate Martin Luther King Jr. today, but we feel the vibrations of his influence through history into today.
Celebrate by learning more about this amazing leader and how he helped change our lives!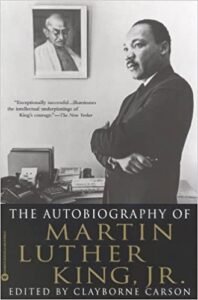 The Autobiography of Martin Luther King, Jr. by Clayborne Carson.
or Martin Luther King Jr.: Dare to Dream by Anna Revell.