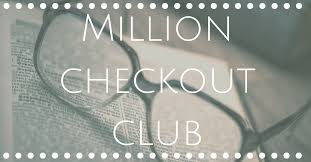 Over 100 Public Libraries Exceed 1 Million Digital Book Checkouts in 2020
A record 102 public library systems from around the world empowered readers to borrow over 1 million ebooks and audiobooks from their digital collections in 2020. This represents the most systems ever to reach this milestone through OverDrive, the leading digital reading platform. Contributing factors include increased digital book usage due to the pandemic, elevated interest in social justice titles and BIPOC authors and strong circulation growth for children's and young adult titles because of remote learning.
These 102 systems from the U.S., Canada, Singapore, Australia and New Zealand achieved the elite "Million Checkout Club" status with 29 reaching the milestone for the first time. Noteworthy achievements include Toronto Public Library attaining the highest number of checkouts in OverDrive history for the 8th time (8 million), Santa Clara County Library (CA) attaining the highest year-over-year circulation growth (147%) of any Million Checkout Club library and Los Angeles Public Library earning the title of #1 library system in the U.S. for the second year in a row.
The complete list of Million Checkout Club libraries can be found here.